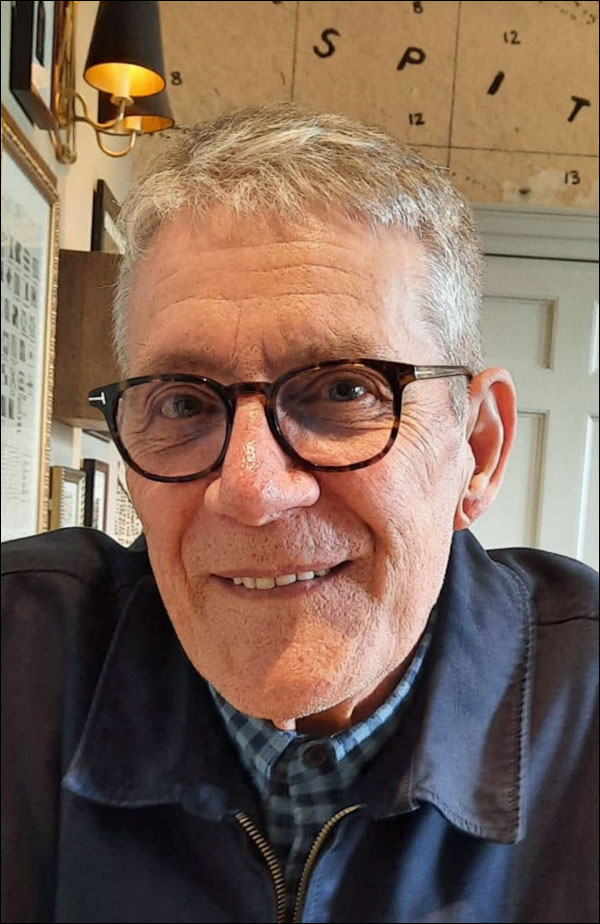 I've been online since 1988 starting with CIX, Demon Internet and CompuServe. I declined AOL.
In 1992, not long after the web was born I started writing online, creating my first website that year. Hand-coded HTML! Fast forward a decade to more modern times and the advent of blogging and the wider social media landscape it heralded.
I started my first blog in 2002. Since then, I've written and published over 5,000 articles on a wide range of topics that intersect the broad themes of business, communication and technology. See the latest articles and take a look in the Library – I'm sure you'll find something of interest. I also write short-form content on a wider range of topics on my asides blog called, funnily enough, Asides :)
You can also find me on quite a few networks across the social web: I am (still) on X previously Twitter (since 2006), but I'm spending more time on Pebble (formerly called T2), a new Twitter-like network in development that's small in size (being the biggest is not a goal); with potential Twitter successor Bluesky in its private beta test; on Mastodon which I joined in 2017 but didn't really start using until late last year; and in July 2023, I started kicking the tyres with Threads, the would-be 'Twitter killer' from Meta that's linked to Instagram.
Over the past four decades, I've lived and worked across continental Europe, in the Middle East and in Latin America, as well as in the UK. In addition to English, I'm a fluent Spanish speaker.
I'm based in West Berkshire, 50 miles west of London. I work mostly from my home office connecting via the Internet as needed using the many options for doing so. I've not been on a plane for business purposes since December 2019 and I don't miss that at all.
Biography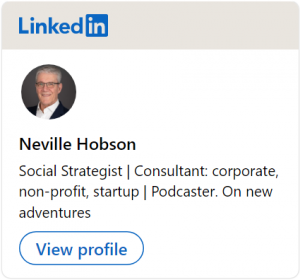 View my LinkedIn profile for detailed work and career information. Here, I'll share some concise info (although it might be a long-ish read; if I had more time, I would have written a shorter one).
I am a UK-based social strategist, communicator, writer, and podcaster. I work independently, consulting with organizations to help them create and build foundations for authentic engagement that enable those organizations to develop and expand their online presence, reach and influence.
I'm a non-executive director of and advisor to Cerulean Blue Technology Partners, a Web3 start-up that's bringing innovation to NFT marketplaces and communities, especially with the Amberfi hub of blockchain solutions for companies and creatives looking to create a secure NFT presence. The first NFT collection on Amberfi's Expressions Marketplace featuring hundreds of rare and captivating works of art by the most talented artists in the Caribbean region is aimed to drop in late 2023.
For over 18 years I've been a business podcast founder and co-host and I continue to devote time and passion to podcasting, currently with three business podcasts:
The monthly For Immediate Release that I co-founded with Shel Holtz in January 2005 and which we expanded in 2022 with additional short-form episodes once or twice a week. We've also re-started the FIR Interviews channel;
The monthly Small Data Forum Podcast that I co-founded in June 2016 with Sam Knowles and Thomas Stoeckle and which we expanded in 2021 with occasional interviews;
The twice-monthly Ideas to Innovation Season 3 that I host and present for my client Clarivate that we launched in September 2023. This follows the success of creating and publishing 21 episodes of Season 2 between May 2022 and August 2023.
Some earlier highlights:
For three years, between 2018-2020, I was Director of Digital Marketing and the Social Strategist at the Internet Society, a non-profit organization based in Washington, DC, and Geneva, Switzerland, that works with people around the world for the Internet to be open, globally connected, secure, and trustworthy.
I worked for IBM from 2016-2017 as a Senior Managing Consultant in their UK-based Social Business Group; I also led a team creating mobile apps for use by employees of enterprise clients in business transformation and change management programmes.
From 2014-2015, I contributed a twice-monthly commentary on technology topics in live broadcasts on Share Radio UK, a digital radio station in London, as a regular guest in 'Consuming Issues' presented by Georgie Frost.
Since the turn of the century, I've co-authored one book: How To Do Everything With Podcasting with my podcasting partner Shel Holtz, published by McGraw-Hill in 2007; and contributed the introductory chapter to The Social Media MBA: Your Competitive Edge in Social Media Strategy Development and Delivery, published by Wiley in 2012.
In 2012, I co-led the Chartered Institute of Public Relations (CIPR) initial outreach to the Wikimedia Foundation in the UK, leading to the development of the first version of the CIPR's Wikipedia guidance for PR professionals by the CIPR's Social Media Panel.
From 2007-2010, I worked with the CIPR in creating and delivering on-going professional development training workshops called "New Media for Old Hands," designed to provide senior-level practitioners with the knowledge and confidence to embrace social media tools.
In 2006, I was one of a small group that founded Crayon, a marketing consulting business, in Second Life. We helped some major brands (notably Coca-Cola) explore, learn, and benefit from early adoption in a virtual world that, today, undoubtedly would be called a metaverse. I'm still active in Second Life today – let's connect if you are too.
From 1989 to 2012, I was a highly-active member of the International Association of Business Communicators (IABC), gaining my accreditation qualification in 1994. During my time I served in many volunteerism leadership roles including as a member of the International Executive Board from 2002-2004 and of the Executive Committee with the IT portfolio from 2003-2004; Region Director, Europe Middle East Region, from 2002-2004; and member of the Board of the UK Chapter in 1992 and 1994.
Accolades
In 2014, I received the award for "Outstanding Contribution to Social Media" at the UK Social Media Awards 2014 in London. I also served as an Awards Judge from 2012-2016 and in 2023, and for the UK Digital PR Awards in 2021, 2022 and 2023.
This blog is one of Vuelio's 2022 Top 10 PR Blogs.
In fact, this blog has featured regularly in recent years in Vuelio's ranking. If you're curious about the ranking, read Vuelio's explainer on how they decide it.
End Notes
Everything you read here under my name represents my personal views and has nothing to do with any organization with whom I have a business or professional relationship unless stated otherwise. Note that guest articles, comments on articles or submitted to a podcast I present are the views and opinions of the commenters for which they take responsibility. Read the terms and conditions of use.
Also, if you sign up to receive updates on new articles published on the blog, I promise not to use your email address for any other purpose – it will be used only for its stated purpose: to provide you with emailed updates about new content.
Thanks for visiting this website. Please feel free to join in or start a conversation in any of the articles you read that permits commenting, or reach out and connect directly or via any of the places you'll find me online.
Colophon
This site is hosted by Siteground and powered by WordPress. The current theme is a custom child theme based on the Ariele theme from Rough Pixels. Site design is currently version 12.5. I use CSS Hero for help with styling. All original content is copyrighted by me with some rights reserved, and made available for your use under the terms of a Creative Commons license (CC BY-SA 4.0).
The photo at top was taken by my wife in a pub in March 2023; the formal one on the home page was taken by John Cassidy in April 2022.
(Page content updated: September 21, 2023.)