In July I bought a new Samsung Galaxy Z Flip 5 foldable phone. Since it arrived at the beginning of August I've been delighted with it and enjoy using it daily. At the time, I said it was a giant leap forward in foldable smartphones. I still hold that view, perhaps more so, especially because of its large front cover screen, the Flex Window, and what you can do with it.
Today, though, I want to talk about protective cases.
If ever an expensive mobile device needed protection from damage, accidental or otherwise, it's the Z Flip 5. It's lovely to hold in your hand, but it's very slippery indeed with a high risk of damage through accidental drops. So a protective case is a must.
But when it comes to protective cases for the Z Flip 5 – indeed, for all flip phones – the market is flooded with options. There's one case I've tried, though, that really does stand out from the crowd, and that's the Benks ArmorAir Case for Samsung Galaxy Z Flip 5, pictured here.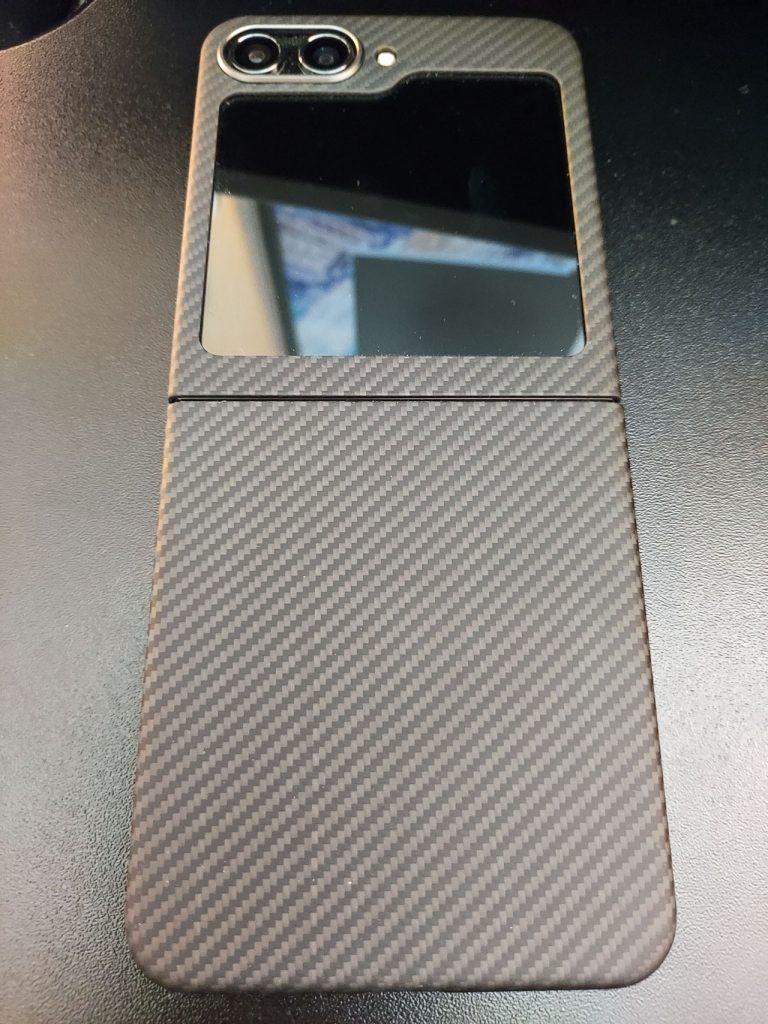 Here's why:
Sleek Minimalist Design: In an era where most cases are bulky and overly decorative, the ArmorAir case offers a refreshing minimalist design. It's simple, yet sophisticated, ensuring that your phone looks elegant without compromising on protection.
Kevlar Material: The use of Kevlar in its construction is a game-changer. Not only does it add to the case's durability, but it also gives it a unique texture and appearance. Kevlar is known for its strength and resistance, so you can be sure that your phone is shielded from potential damage.
Snug Fit: One of the most impressive features of this case is its precise fit. It hugs the Z Flip 5 perfectly, ensuring that every corner and edge is protected. The case aligns seamlessly with the phone's ports and buttons, providing an uninterrupted user experience.
Excellent Feel in the Hand: A protective case can often change the way a phone feels in your hand, but the ArmorAir case enhances it. The case is smooth and silky to the touch, and its ergonomic design ensures a comfortable grip, reducing the chances of accidental drops. With this case on your Z Flip 5, you'll have a protected foldable phone that is what I describe as 'eminently grippable'.
To give you a good visual tour of the Benks case in action, as it were, I recorded a short video that you can watch right here or on YouTube.
So, if you're in the market for a protective case for your Samsung Galaxy Z Flip 5, the Benks ArmorAir case should be at the top of your list. It's not just a case: it's a statement of style, durability, and functionality.
I give it 5 out of 5 stars.
(Disclosure: Benks sent me their ArmorAir case without cost in the expectation that I'd review it, which was my intent anyway. I have not received payment for this review. The links to their website in this article are clear links with no affiliate codes.)