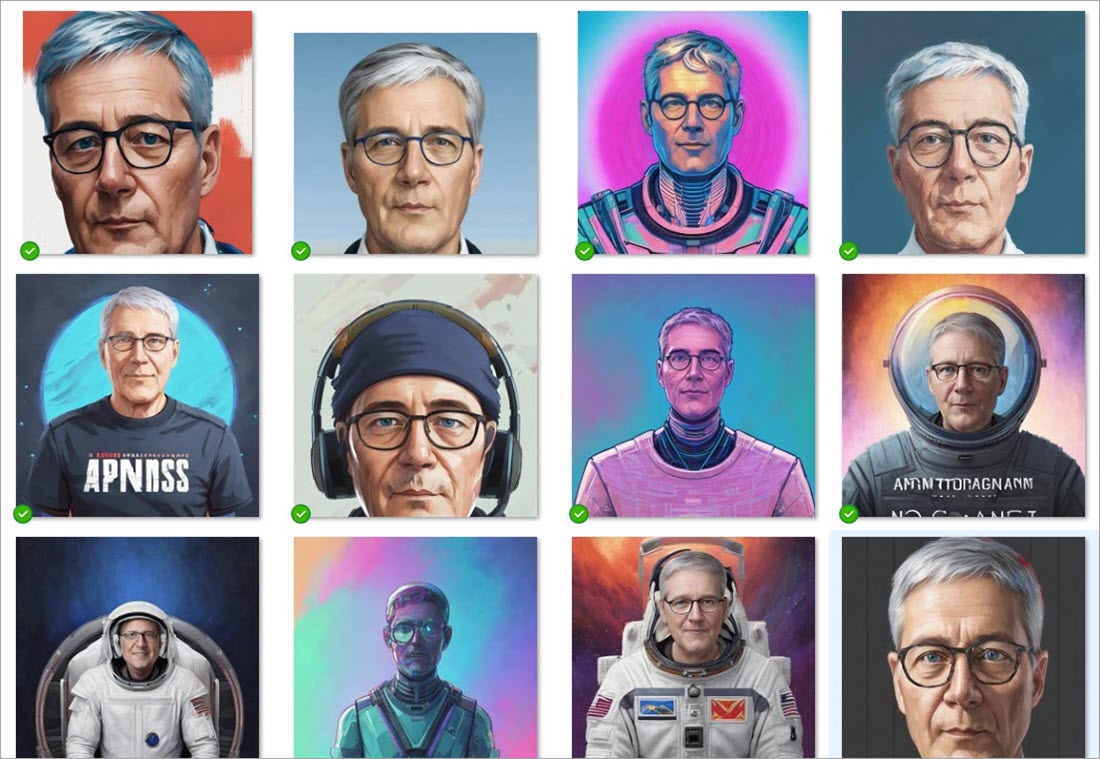 The advent of creating images where an artificial intelligence (AI) algorithm does the heavy lifting in the actual creation process has evolved in leaps and bounds during 2022.
Previously-niche names like DALLE-2 (and its creator OpenAI), Stable Diffusion and Midjourney are now in the wider mainstream vocabulary as more people experiment and more show the world what they're doing. This is in parallel to rapid technological advances coming thick and fast in what the AI can do, notably far better creative imagining and improved image resolution.
There's also another stream joining the AI generative river, and that's AI-engined image apps on mobile devices that perform similar functions especially in relatively simpler areas such as creating avatars for your social networks, gaming experiences and more. And these avatars are generative works from photos or other digital images you share with the mobile apps.
One such app caught my imagination last week for its simplicity of use and its potency to create AI generative variants of photos of me. This app is Lensa, first released in 2019, and I installed the latest Android version on my Samsung smartphone. There's also a version for iOS.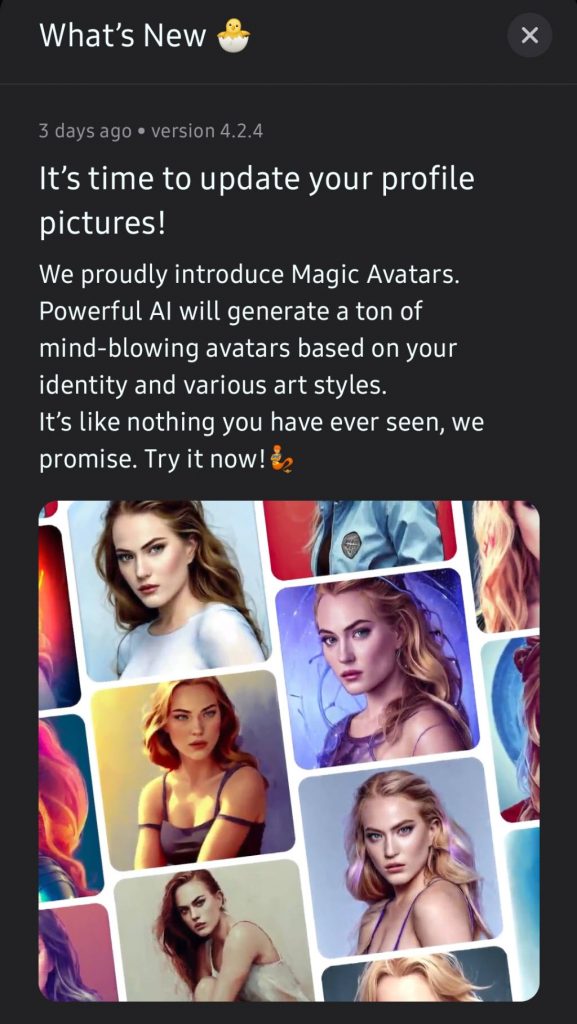 The appeal for me is that each of the photos bears a startling actual resemblance to me from the 15 different photos of me I shared with this app. And the generative images that resulted aren't cartoons or even cartoonish at all.
All the images you upload are deleted from the app servers once they've been used as the creative sourcing. The AI images created as standard .jpg files are then saved to your device not on any third-party server. And images are not watermarked as is common with free image-creation apps for Android or iOS where you have to sign up and pay the full price in order to remove watermarks.
My first effort was using Lensa to generate 50 avatar images, a dozen thumbnails of which you can see in the screen capture at the top in this article. I'm now using some of them as avatars in my profiles with some of my handles on Twitter and Mastodon.
That's a really good use case – highly detailed images that look somewhat like you, some very realistically so, and presented with different creative treatments that you could use as different representations of you, even visual identities, in different online places such as social networks and gaming platforms. If you want "adapted realism" and not cartoons, this is a great option.
There's also the synergy – images you share with the app form part of the overall machine learning activity carried out by the AI in how in works.
While the app is free to use for seven days, the pack of 50 avatars is a pay-for item. It cost me £3.04, a low enough price to tempt me in.
Lensa and others like it offer much more than AI-generated avatars incuding sophisticated image editing and enhancing including making selfies look particularly good. While I may not continue with this beyond the free trial and not pay the £28.99 annual cost, I can see the potential value a tool like this presents in enhancing one's creative possibilities on the go.