Today marks a sinister milestone for Ukraine. One month ago, on 24 February 2022, Russia began an invasion of the Eastern European country that has caused huge human suffering and death, and the immense destruction of property and the country's very infrastructure.
Internationally considered a war of aggression – over 140 countries have condemned Russia – the invasion is the largest military assault on a European state since the second world war. By many accounts, well over three million people have fled the country, six million more have been displaced within the country, and the direct economic cost to Ukraine of this so-called Putin's war is currently estimated at more than $119 billion.
It's also the first war where detailed real-time news and information about it is universally accessible anywhere in the world to anyone who has a connection to the Internet. This also enables anyone to "participate" in an event that's been dubbed the Tik Tok war to tell stories and share and widely amplify them on social networks (along with the flip side of misinformation and disinformation).
In the old days of warfare, you'd switch on your radio or TV to get the latest information, usually requiring you to be physically where a radio or TV is. Now you just look at your mobile phone screen for that news, coming from myriad sources from around the world in real time, wherever you physically are. And it's instantly shareable.
While Russia's military action has been met with military resistance by Ukraine, many countries have imposed economic sanctions on Russia and on Russian oligarchs and named individuals in positions of power and influence who are close to Putin and his government.
Which leads me to talk about organizations and brands, and the many calls to action for those doing business in Russia to stop and leave Russia. It's a call that is showing selfless action by many, and is being ignored by some.
Brands stepping up for Ukraine
According to a credible assessment from the Yale School of Management, updated today, over 390 global or well-known brands have suspended, scaled back or completely shut down their operations in Russia since the invasion of Ukraine began.
Yale also includes a list of 30 other companies who are only suspending new investment or development in Russia; plus listing a further 56 companies who, in Yale's words, are defying demands for exit or reduction of activities.
Excluding the 56 resisters, that's 420 Western companies in total taking some form of direct action.
Is even quitting Russia enough? And what about those 56 companies who are walking on the edge of the precipice of public opinion through inaction or resistance to the CTAs?
Two weeks ago, Shel Holtz and I discussed this very topic in short-form episode 235 of the For Immediate Release podcast we co-present. We addressed the big question: Is there a case for remaining in Russia and how much damage can a brand sustain by staying? While my view was that it's not an easy decision, we concluded that, sooner or later, brands will have to decide which side of history they want to be associated with.
On 15 March, I took part in a group discussion at the Global Soft Power Summit 2022 in London about how brands can show solidarity with and support for Ukraine.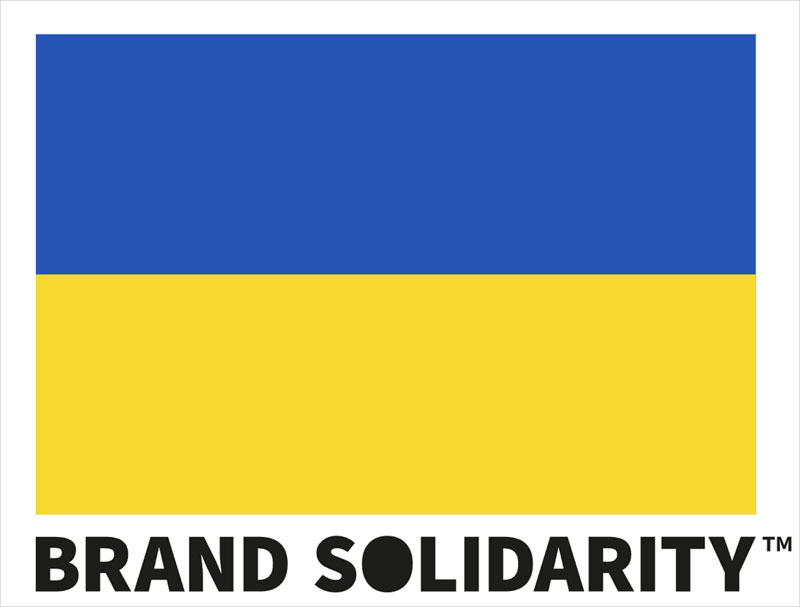 At this conference, Marcel Knobil launched Brand Solidarity, formed to bring brands together to express a chorus of support for all the people of Ukraine. This was the underlying thread behind our group discussion that Marcel led – what actions can brands (and individuals) take to have a real and direct impact on supporting Ukraine?
In the discussion – involving Sophie Devonshire, Felix Henderson, Marina Pesenti, and me – we spent some 40 minutes considering a wide range of ways in which brands can show support, and what individual people can do themselves.
One common idea was a quite simple one, which is story telling. Everyone who has a point of view about what's happening has a story to tell. So tell it, we said! Blog, tweet, like, share… so many ways to get your story into the overall conversation. It doesn't matter how big or small your business is: your voice counts and you can make a difference.
Marcel captured a long list of the ideas and suggestions we all discussed. Sophie and Felix have posted great summaries of our discussion on LinkedIn (Sophie's, Felix's).
And, if you want all the detail of our event as it happened, take a look at the video.
Following this excellent experience, I added brand solidarity with Ukraine as a discussion topic in the latest monthly episodes of two podcasts I co-present:
Stand with Ukraine
It should not need further emphasis, but I'm going to say it anyway. Ukraine is facing the direst of times and time itself is running out. Please consider what you can do to show solidarity with Ukraine and its people. If you are a leader in your organization, lead by example so that your employees and colleagues can get involved knowing you back them.
Take a look at the ideas in Marcel's list. Pick just one, and action it today. Plus, if you tweet or use other social networks, add these hashtags with your messages of support: #BrandSolidarityUkraine #StandWithUkraine
All of this is a tough call. But no one ever said that leadership or getting involved is always easy.
(Picture at top: In Kyiv, Obolon district, Russian shell hit a residential building, 14 March 2022. By Aris Messins via https://war.ukraine.ua/)