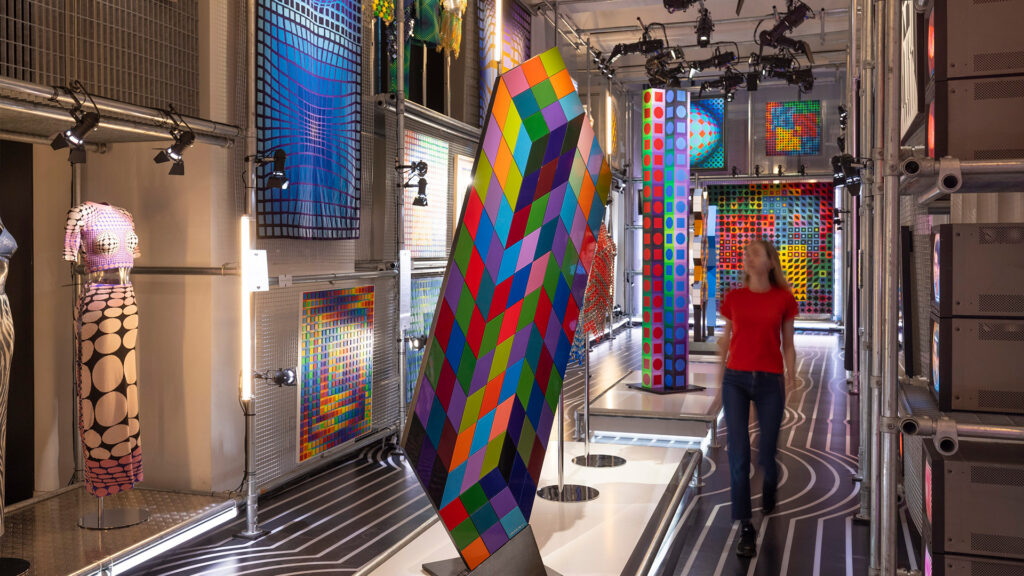 One of the difficulties with NFTs for most people is understanding precisely what they are and what they mean to a purchaser.
Even the name from which the initialism is derived – 'non-fungible token' – sounds like so much techno-babble. Still, NFTs are a $41 billion marketplace right now that drives a fast-growing cryptocurrency market with digital and physical goods changing hands for huge amounts of real money in some cases that drive an equally fast-growing hype cycle that some are calling a bubble waiting to burst.
Rather than maintain the practice of trying to define what an NFT is (read this explainer from the Verge that's as good as any I've seen recently), let me help raise your understanding with an example of a practical use of NFTs that brings it out into the potential mainstream.
Vogue Business reports that UK department store Selfridges is planning to sell NFTs and digital fashion in its Oxford Street flagship store in London, bringing digital goods to real-life shopping and broadening their accessibility in fashion (a world first in retail according to Retail Gazette).
The blending of virtual and physical worlds is launching as part of a pop-up that will feature artwork by Victor Vasarely and new physical pieces from designer brand Paco Rabanne inspired by Vasarely's work. The NFTs, which can be purchased via an in-store digital screen using a traditional credit card, will include digital versions of the first dresses designed by Paco Rabanne.
Selfridges' in-store pop-up is designed to make purchasing NFTs as familiar as shopping for clothing in store, says Jason Attard, founder and CEO of Substance, the NFT platform that worked on the project. Items can also be purchased online.
The ability to purchase NFTs by credit card alone can make the technology more accessible, says Vogue Business, noting that most other NFT purchases require registration on a specific auction site or marketplace and cryptocurrency. When a customer purchases the NFT from Selfridges, Substance automatically creates an NFT wallet for them where the NFT is saved.
Selfridges' project is likely to introduce new customers to the world of NFTs, says Attard.
If you remove the words 'NFT', 'crypto' and 'blockchain,' you just have the experience. Even when you pay at a normal till, you also don't know how it operates. The project also includes a virtual environment in metaverse platform Decentraland, in which people can interact with patterns inspired by Vasarely, whose work feels contemporary today.
Will Selfridges' foray into NFTs widen their appeal through fashion and high-end retailing? Shel Holtz and I discuss this question in the latest short edition of our For Immediate Release podcast published yesterday. Shel also highlights examples of other retailers' experiments with NFTs in the US.
You can listen to the 12-minute episode right here:
This is a very interesting time for NFTs as an element in Web 3, the super-hyped evolution of augmented reality, virtual reality and a great deal more that aspires to be a decentralized online future with public blockchains at its core.
In tandem, it's also a time for finding solutions to scams and fraud across many marketplaces that is widely seen as endemic and a major barrier to widening the appeal of things like NFTs.
Related reading:
(Image at top via TheIndustry.fashion)