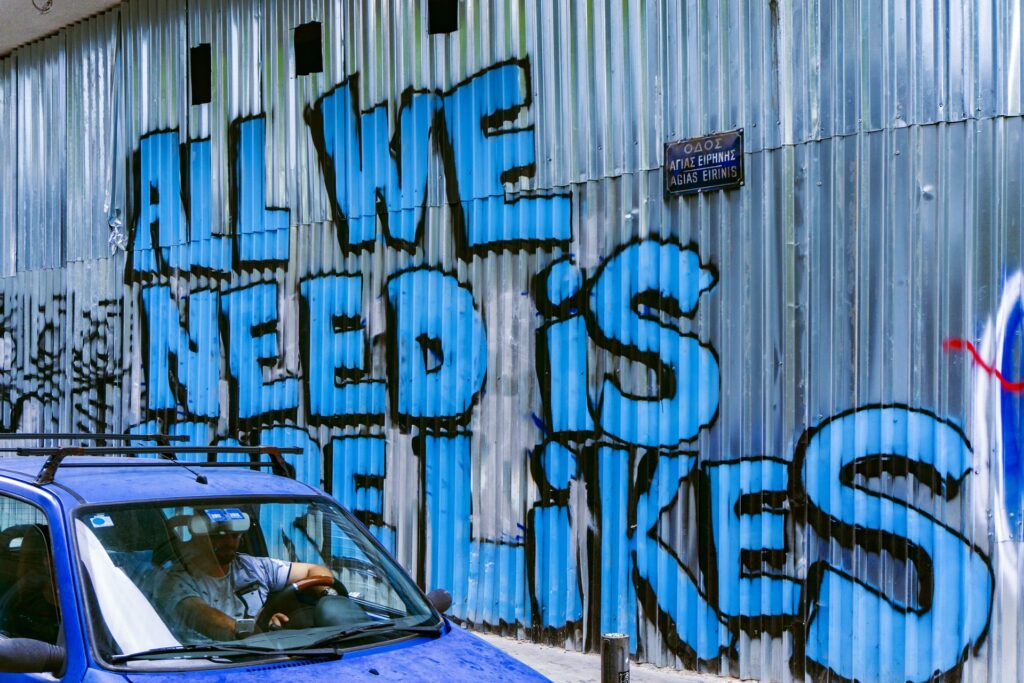 At the dawn of the social media age fifteen and more years ago, everything was about blogs.
This was the time just before Facebook, before Twitter, even before YouTube, when blogs started to gain momentum from the early-to-mid 2000s when businesses began exploring this new media model and considered the opportunities and risks it presented as an additional communication channel.
Take IBM, for example – a true early pioneer in encouraging employees to embrace a new communication medium.
Often, though, the perceived risks were the prime focus for many businesses rather than the opportunities, which was how early approaches to defining policies and guidelines on how to use blogs for business tended to be developed.
Over time, such policies, and guidelines became more balanced, weighing up the pros and cons equally. And more businesses shared their policies and guidelines so others could learn from them and develop their own.
Wind forward fifteen years and you'll see that having a clear policy on social media use by employees of an organisation makes good sense when they focus on being part of that landscape in ways that benefit the organisation, the employees and social media users alike. You can find contemporary examples of policies and guidelines that shine a light on how attitudes and approaches to blogs and the broad social media landscape that followed have evolved.
But today, we are in dark times with a very uneven social media landscape.
Maybe it's time for a different approach.
It's all very well having a policy that governs behaviour designed to benefit the organisation, the employees and social media users alike if everyone involved is on the same page. In recent years, though, we have seen many online places where you exercise those positive behaviours become toxic wastelands full of awful behaviours, misinformation, and lack of trust, which exist to enrich the social network owners, big advertisers, and bad actors at the full expense of the users.
Maybe it's time for a different approach to policy development, one that considers the landscape and defines what you expect from those that run it and sets out your own approach. One where every participant has a role and a responsibility.
That's what Lush Cosmetics' Anti Social Media Policy looks like to me.
I wouldn't expect this to interest governments, regulators and others yet who see only the big picture at scale and how they want to control it. It looks designed for a simpler one-step-at-a-time approach where you can define your approach that may prompt others to do the same. Maybe it could create a domino effect or tipping point – pick your metaphor – driven by a desire to create and be part of something far better than we have now.

"We wouldn't ask our customers to meet us down a dark and dangerous alleyway – but some social media platforms are beginning to feel like places no one should be encouraged to go," say Jack Constantine, Inventor and Chief Digital Officer, and Mark Constantine, Co-Founder and Product Inventor, at Lush Cosmetics in an official company statement.
The statement says:
"Something has to change. We hope that platforms will introduce strong best practice guidelines, and we hope that international regulation will be passed into law. But we can't wait. We feel forced to take our own action to shield our customers from the harm and manipulation they may experience whilst trying to connect with us on social media."
Lush's statement says they signed out from Facebook, Instagram, Snapchat, WhatsApp and TikTok from November 26 "until these platforms can provide a safer environment for their users."
And Lush boss Mark Constantine tells the Guardian why 'I'm happy to lose £10m by quitting Facebook':
"He was disturbed by leaked Facebook research that suggested its Instagram app made body image issues worse for teenage girls. "I just thought 'That's their own research and they're ignoring it and we are attracting people to their platform.' We had no choice whatsoever. Lush attracts an awful lot of girls of that age."
Lush has publicly posted their new policy wording. It's refreshing and concise, reminding me of those early days of getting everyone to be part of the conversation and assuming the best of intentions from others, without that assumption requiring the detailed explanation such as we have here. Were we so naive?
Here is the full text of the Lush Cosmetics anti social media policy:
We want to use all the latest communication tools and developments which enable us to interact with our customers and the wider world.
We wish to connect with our customers as directly as possible – without this interaction being unduly controlled by third parties.
We want to be able to trust external platforms to provide their services in a clear and transparent way that does not hide their true commercial functions or revenue streams.
We wish to only use platforms and services that do their very best to protect users from harassment, harm and manipulation.
We do not want to participate on platforms that use visitor data in unpublished ways.
We favour platforms that do not use algorithms that target users with negative content, fake news, or extreme viewpoints in order to boost engagement, clicks and shares.
Like any other addictive pastime, we wish platforms to design their product to minimise the risk of overuse and encourage healthy usage patterns.
The choice of platforms we use for communications will change over time as new platforms and services become available, but will always take the above considerations and concerns into account when making our choices.
I hope it catches on.
(Photo at top by Daria Nepriakhina on Unsplash.)