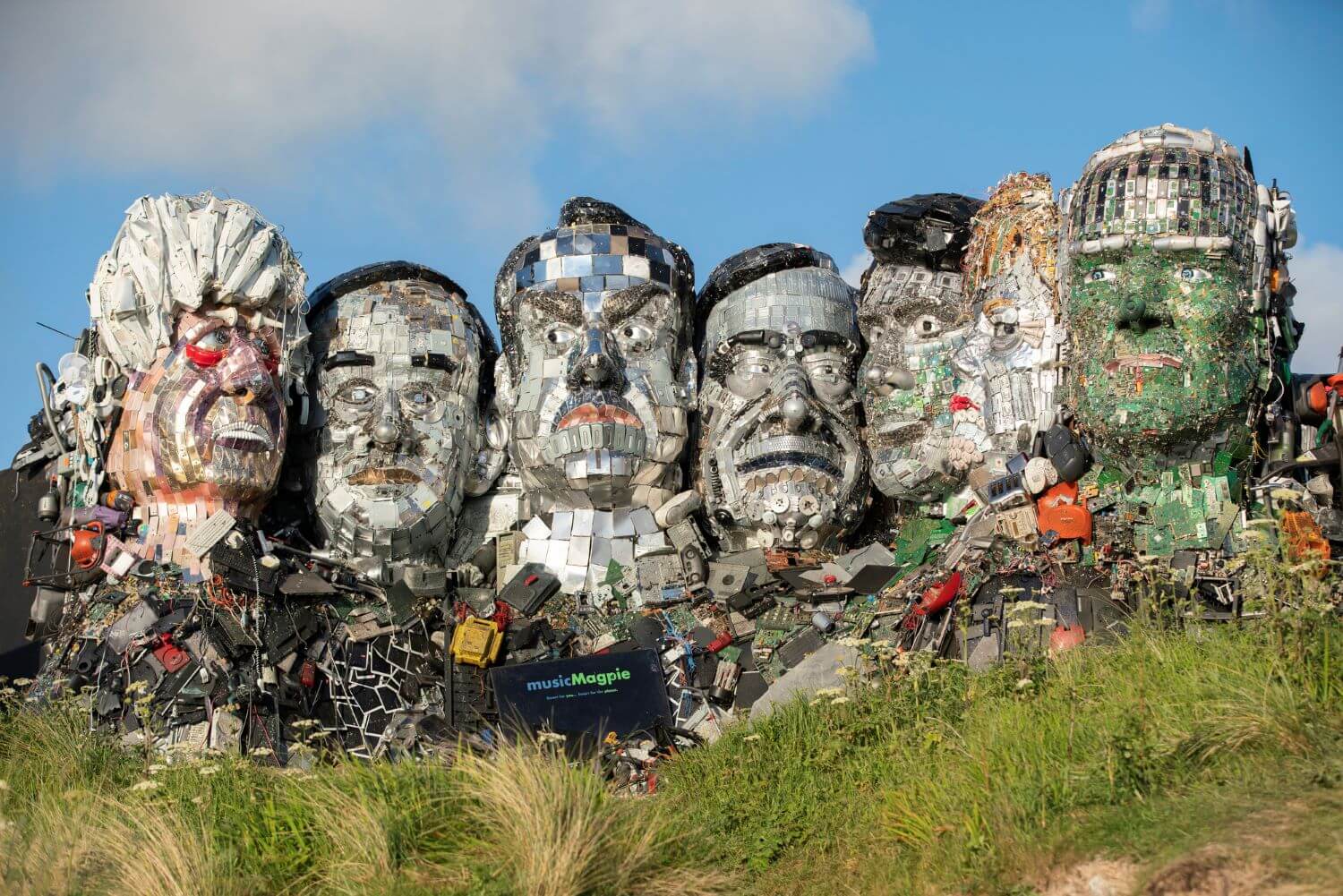 Shel and I had such a rich selection of topics to discuss in the June episode of The Hobson & Holtz Report podcast, aka FIR 208 – recorded during the weekend of the G7 meeting – that it was quite a job to assemble the order of discussion! As always each of us provides three topics, making six in total for discussion in each episode.
Here's the final list for June:
Half of U.S. adults consider who publishes it as the key factor in assessing a story's trustworthiness
Colgate launches its sonic logo
How "Zoom" became the "Kleenex" of video calling
Business leaders turn to internal podcasts to stay connected with employees
An e-waste sculpture targeting the G7 goes viral
Hosts are a hot commodity as live streaming goes mainstream
If I had to pick one topic to highlight in this post, it would be the unusual one, what Andrew Bloch tweeted on June 10 as "PR Stunt of the Day" – a sculpture (in the photo above) made entirely of electronic waste, known as e-waste, lampooning the G7 leaders in the style of Mount Rushmore, with a nod to that name: Mount Recyclemore.
Pictured from left to right: UK Prime Minister Boris Johnson, Japan's Prime Minister Yoshihide Suga, French President Emmanual Macron, Italy's Prime Minister Mario Draghi, Canadian Prime Minister Justin Trudeau, Germany's Chancellor Angela Merkel, and US President Joe Biden.
The stunt was prominent in tweets and shares across Twitter during the weekend of the G7 meeting in Cornwall, and the hashtag #MountRecyclemore with most UK mainstream media mentioning it. In the US, it made The Tonight Show on June 11 with host Jimmy Kimmel showing a photo of it and quipping "It's sad that Trump couldn't even get his picture on Mount Recyclemore."
And it raised the profile of musicMagpie, the business behind it all.
An effective awareness-raiser and -timing PR stunt by any measure.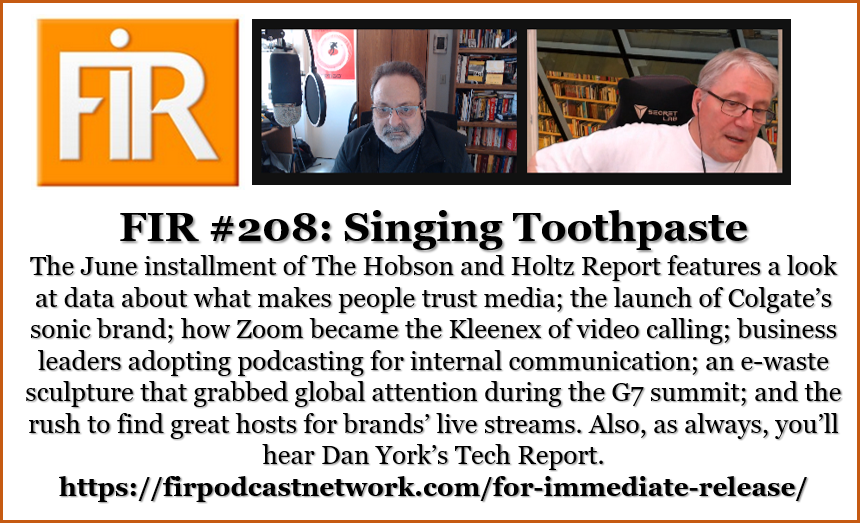 Listen Now
Special thanks to Jay Moonah for the opening and closing music.
Watch Video
You can also watch the video recording of this episode posted to our YouTube channel, embedded below.
See the full show notes on the podcast blog for all the links including topics in Dan York's tech report.
Our next episode will be published on Monday July 19. As we also publish the live video of Shel and I creating each show, you are welcome to join us live via chat and be part of things when we record on Saturday July 17 starting at noon ET / 5pm UK on our YouTube channel. Video recordings of each episode are published to the channel.
In the meantime, please join us each Thursday at 1pm ET / 6pm UK for 30 minutes of informal conversation in the FIR ZoomChat, a Clubhouse-like session of live audio that's not recorded. For credentials needed to participate in the Zoom call, send an email to fircomments@gmail.com. And please spread the word to your communications community.