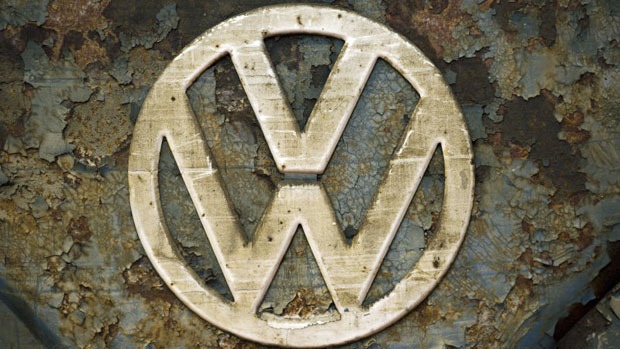 In a time where misinformation, disinformation and outright fake news are features of our online landscapes that diminish trust, you'd think that brands (and Volkswagen in particular) would think twice – at least, think carefully – about actively doing anything that can negatively impact their brand reputation and instead do everything that promotes a sense of trust in their brand.
Given that what's good, bad or ugly is often highly subjective it's hard to pinpoint a specific prank done by a brand on April Fool's Day that perfectly fits that classification, although this list from 2017 has some so lame they'd arguably qualify as brand-damaging.
But for this year's April Fool's Day we saw Volkswagen engage in such an egregious example of brand-pranking that had none of the humour and positive characteristics you often do see with such activity. Instead, the car maker not only lied about what they did but also fobbed off criticism with humourless arrogance.
Here's what Volkswagen did.
On Monday March 29, the company 'accidentally' posted a press release early announcing that its US subsidiary was "unveiling the official change of its US brand name from Volkswagen of America to Voltswagen of America" (note the 't') in a nod to its plans for electric vehicles. A VW spokesperson told USA Today, "VW was not hacked, the announcement is not a joke, it's not a marketing ploy and the plan is for the change to be made permanent." The release was taken down soon after.
On Tuesday March 30, VW posted on Twitter that, after 66 years, VW in America will now stand for 'Voltswagen.'
By this point it certainly looked real, and that's what mainstream media across the US and others elsewhere were reporting, skeptically in some cases. But, said the Wall Street Journal, the parent company in Germany was clear that the announcement by its US operation was supposed to be an April Fool's joke. This was in contradiction of what was coming out of VW US.
The problem for VW, though, is that everyone took it seriously, creating confusion about the company's intentions and moving the share price.
In effect Volkswagen made its audiences feel foolish – and pretty angry in some cases – once the prank was revealed as that, after stating repeatedly there was no prank.
It's the motoring press that has been especially critical. For example, this from Brandon Turkus writing in Motor1.com yesterday:
This entire episode really irked me. Not because we (Motor1.com and the broader sphere of automotive media) bought into the joke, but because so much of it was based on spokespeople that we used to trust outright lying. Volkswagen as a company has been fighting to regain the trust of the public and rehabilitate its image after the diesel emissions scandal, and up until now, it'd been doing well. This stunt is a black mark on Volkswagen's progress. And while it's easy to look at what's been written here as virtue signalling in the name of honesty and the sanctity of journalism, Volkswagen's decision to mislead the media and the public (again, one could argue) had actual consequences beyond our little corner of the internet.
This sentiment is also apparent in the broader media, as this assessment from the Associated Press illustrates under the stark headline "An unwelcome prank: Volkswagen purposely hoodwinks reporters":
"The Associated Press was repeatedly assured by Volkswagen that its U.S. subsidiary planned a name change, and reported that information, which we now know to be false," company spokeswoman Lauren Easton said. "We have corrected our story and published a new one based on the company's admission. This and any deliberate release of false information hurts accurate journalism and the public good."
So as April Fool's Day came, VW was in a spotlight because of its fake news – hardly a good place to be – and not at all because of being witty or clever with a prank, or that they make electric cars and have big plans for the future.
Some choice reporting:
Looking on the positive side, there are some really excellent examples of brands' April Fool's jokes that are worthy of praise. I place this year's joke by Lego as a classic example of positive creativity and true to the brand's values that fans see. Even elsewhere in the auto industry, there were some pranks yesterday that will bring a smile and some positive views about those car brands.
That said, I'm not a fan at all of brands doing stunts for April Fool's Day. Even with some good examples such as I've mentioned, I echo The Verge's call for no more.
As for Volkswagen, I hope they suffer no real damage to reputation, in the US or elsewhere. The trouble is, people (and Google search) don't forget such stunts, especially if they make people feel foolish or hoodwinked.
And #dieselgate still haunts VW. This stunt won't help the recovery.