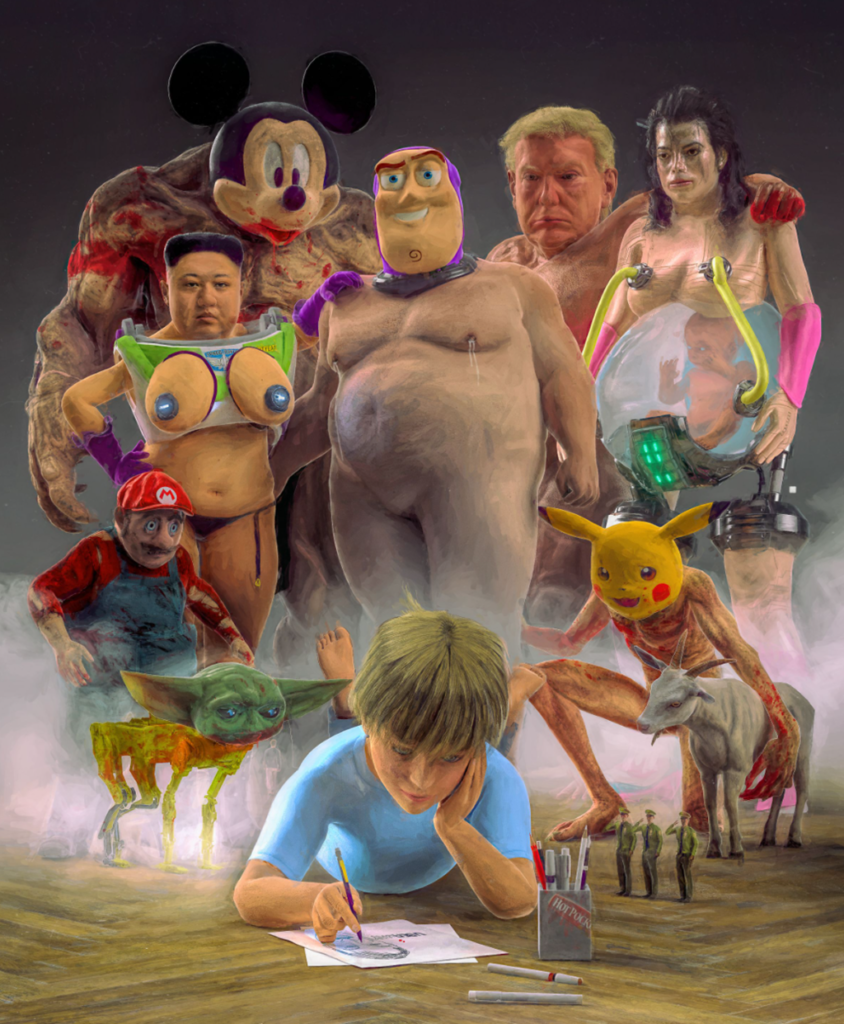 The topic of NFTs – non-fungible tokens, to use its full name (one that confounds many people) – occupies a large part of the conversation in the March episode of For Immediate Release: The Hobson and Holtz Report that Shel and I recorded last weekend.
We had a lively discussion, contributed to in part by Chip and Dan chipping in from the chat in our YouTube channel where the discussion was being streamed live, aided greatly by all the analyses, narratives and opinions by others published in recent weeks that we referenced.
While Shel has great powers of insight to see distinctive value in NFTs for communicators, I'm a bit more skeptical and see a lot of hype as I wrote in a blog post earlier this month and more recently on Twitter. That's not to say I have myopia about all this, it's just that the hype bubble seems pretty big right now.
You could say a hype bubble emerged on Burger King UK's faux pas on International Women's Day when they tweeted "Women belong in the kitchen." They weren't quick enough to post the prepared follow-up tweets for which the attention-grabbing tweet was the preface, resulting in widespread outrage and condemnation, and a steady flow of anyone's and everyone's opinions on what BKUK should have done (starting with not tweet that first one).
Burger King apologised, deleted the offending tweet, talked about lessons learned and moved on. Many outraged people wouldn't let it go, though, resulting in both Shel and I agreeing that too many people on social media can't wait to be outraged. Note in the screenshot, by the way, the engagement numbers achieved before the erasure of the tweet – 163K retweets, 171K quote tweets, and an ominous 666K likes. Most, if not all, were earned for the wrong reasons.
We think that this will be a case study for communicators for some time.
There was much more we discussed, noted below, in this 90-minute episode (a length that's par for our podcast course). One thing we mentioned – we're restarting FIR Interviews (here's the archive of all the ones we did between 2005-2015) with three new ones you can find in the category on the FIR Podcast Network site:
Shel has one more coming with writer David Murray.
Listen Now
Special thanks to Jay Moonah for the opening and closing music.
Summary of the topics we discussed:
The road to hell is paved with good intentions, which Burger King learned after one well-meaning but poorly thought-out tweet
Do you subscribe to a podcast or follow it? (Or listen to it?) These verbs may have consequence, especially in attracting new podcast listeners.
Another company has fired another employee who built a following sharing work-related TikTok videos.
A racing drone's 87-second flight through a bowling alley has captured Hollywood's attention.
Neville is trying Timely, an Android-based competitor of Clubhouse.
NFTs — non-fungible tokens — are a hot topic right now. Will they become a staple of marketing and communication or will we remember them as a flash in the pan in a few years' time?
Dan York has updates on WordPress and Google in his Tech Report.
See the full show notes on the podcast blog for all the links including topics in Dan's report.
Our next episode will be published on Monday April 19. As we're now also publishing the live video of Shel and I creating each show, you are welcome to join us live via chat and be part of things when we record on Saturday April 17 starting at noon ET / 5pm UK. Video recordings of each episode are published to our YouTube channel.
In the meantime, please join us each Thursday at 1pm ET / 6pm UK for 30 minutes of informal conversation in the FIR ZoomChat, a Clubhouse-like session of live audio that's not recorded. For credentials needed to participate in the Zoom call, send an email to fircomments@gmail.com. And please spread the word to your communications community.
(Beeple NFT art image at top via Christie's.)