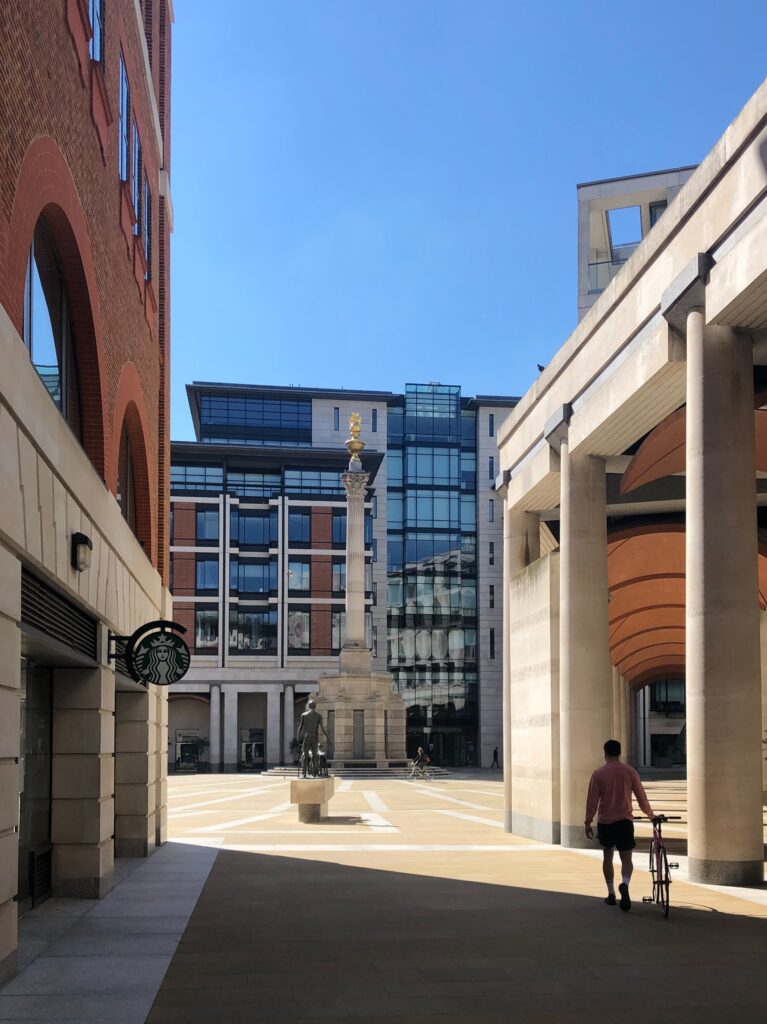 What coronavirus will do to our offices and homes post-pandemic is a question that prompts multiple answers on a daily basis. If there are ten questions, you'll find ten different answers.
About the only thing that's consistently equal in opinion is that there will be change and it will be profound.
It's a big topic that exercised Shel and I in the August 2020 episode of The Hobson and Holtz Report aka FIR 198. We anchored the discussion with a broad-brush picture painted by the BBC that started:
One day, the virus will subside. It could be eradicated. But even then, life will not simply return to the way it was before Covid-19. Spurred on by the coronavirus crisis, architects have been rethinking the buildings we inhabit.
We considered and discussed others' opinions ranging from questions on how long remote working can be sustained in the face of the threat of changing culture and workplace behaviours (no more hallway chats or serendipitous moments, mental health issues, Zoom burnout), and plenty of views on the broad pros and cons of remote working, whether short or long term.
As with so many others, Shel and I have different views which we think makes for interesting discussion.
Here's the topics menu of what's in this episode:
Twitter's new conversation settings (which are not an assault on free speech)
Instagram's terrible attempt to duplicate TikTok
What the coronavirus pandemic will do to our homes and offices
How the pandemic is reshaping our approach to social media
Google's pandemic-related additions to travel searches
Amazon Web Services lets brands integrate livestreams into websites and apps
Dan York's Tech Report covers the release of WordPress 5.5, the TikTok war, the war against app stores, merging messengers, and the demise of Flash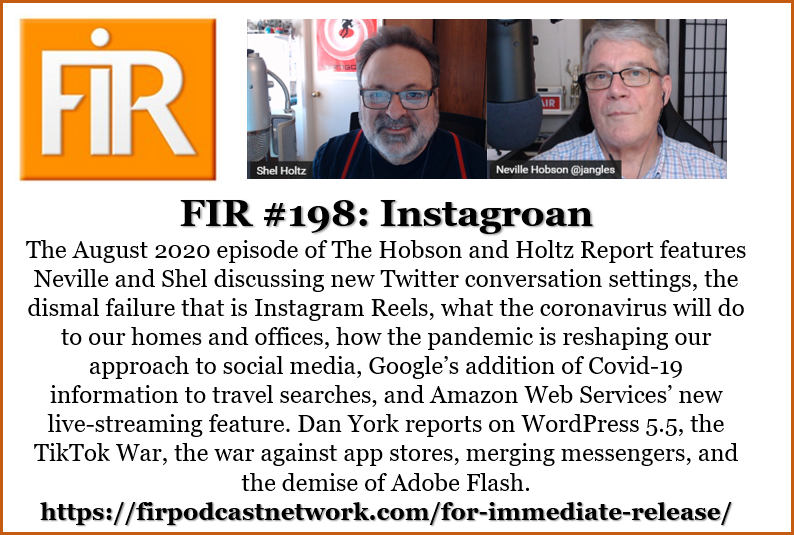 Listen Now
Special thanks to Jay Moonah for the opening and closing music.
Links from This Month's Episode
Links from Dan York's Report
FIR Zoom Chat
We host a FIR Zoom Chat every Thursday at 6pm UK time (1pm EDT, 7pm CET). For credentials to join the Zoom, contact Shel or Neville directly or request the credentials in our FIR Facebook group or send an email to fircomments@gmail.com. Spread the word to your communications community.
(Photo at top by Klaudia Piaskowska on Unsplash.)