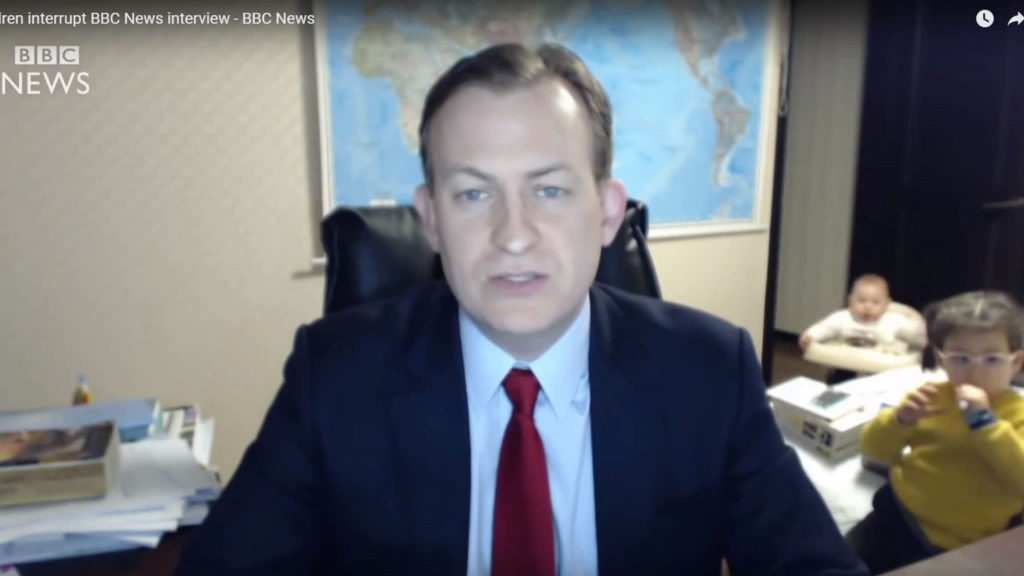 While many of us are under jurisdictional orders to remain in our homes, we can still get together socially. That's just what Neville, Shel, and more than a dozen FIR listeners did on Thursday, March 26, using Zoom.
This roughly 30-minute discussion focused mainly on how work will change in the wake of the coronavirus pandemic.
We are planning to host conversations via Zoom every Thursday at 1pm EDT / 6pm BST / 7pm CET. Watch this space (or follow us on Twitter or Facebook) for the URL and other details.
Meanwhile, here's the first episode of the new FIR Zoomchat:
(Picture at top of Robert Kelly during a 2017 interview from home with the BBC, with unexpected participation from his children. Backstory here with insights about working from home.)