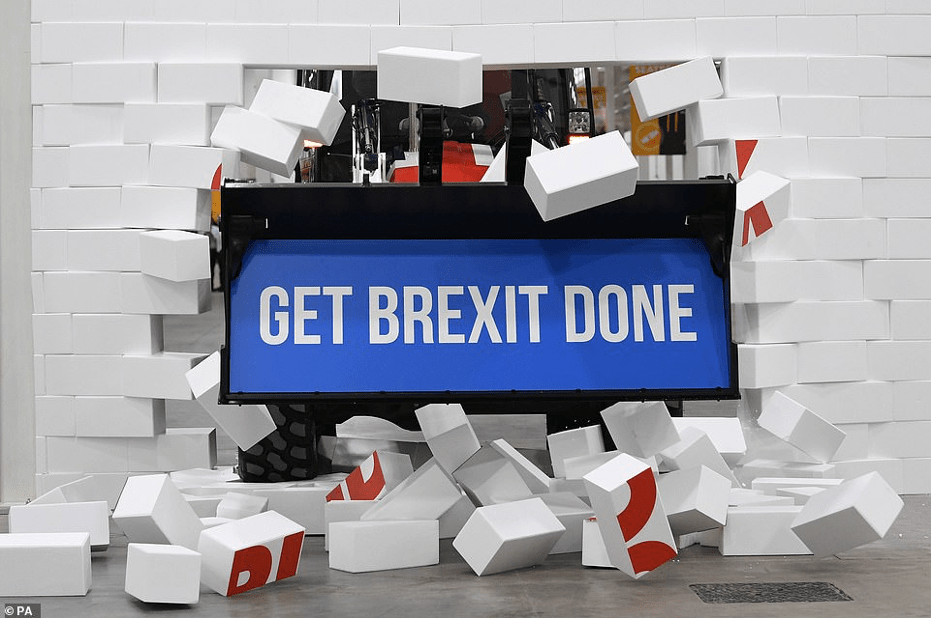 On December 17, five days after voting ended in the UK General Election, Thomas Stoeckle, Sam Knowles, and I got together for lunch in London followed by a good old chat over a few beers in a live conversation we recorded for episode 31 of the Small Data Forum podcast.
We continued our conversation about the state of the UK we started earlier in the year, informed somewhat by the outcome of #GE2019 where we have moved onward from the hung Parliament territory of the 2017 General Election to date, with its never-ending Brexit misery, to a government led by Boris Johnson with a healthy majority.
He says he can now 'Get Brexit Done' by the end of January so it looks like we have some certainly on a certain level.
Our wide-ranging discussion started with our assessment of the 2019 election outcome, our opinions on the catastrophic situation the Labour Party now finds itself in, who might succeed Jeremy Corbin as Labour leader and what the way forward for Labour might be to become electable.
We spent a little time picking over the entrails of the predictions we made for the election in episode 30 and looked ahead with further prediction for 2020.
It was a good note on which to end the year and the decade.
Listen here, right now:
(Or download the MP3 file.)
Also, head over to our podcast blog for Sam's excellent narrative show notes with his usual classicism and keen satirical and political insights on full exhibition.
It's a terrific complement to the audio.
Or a great alternative if you prefer to read a narrative text than – dare I say it – listen to an audio recording.
Our next episode 32 will be recorded sometime after January 31 – the new #BrexitDay according to Johnson – and I hope you'll tune in when the episode is published (follow @SDFpodcast on Twitter for news).
In the meantime, best wishes for a Happy New Year!