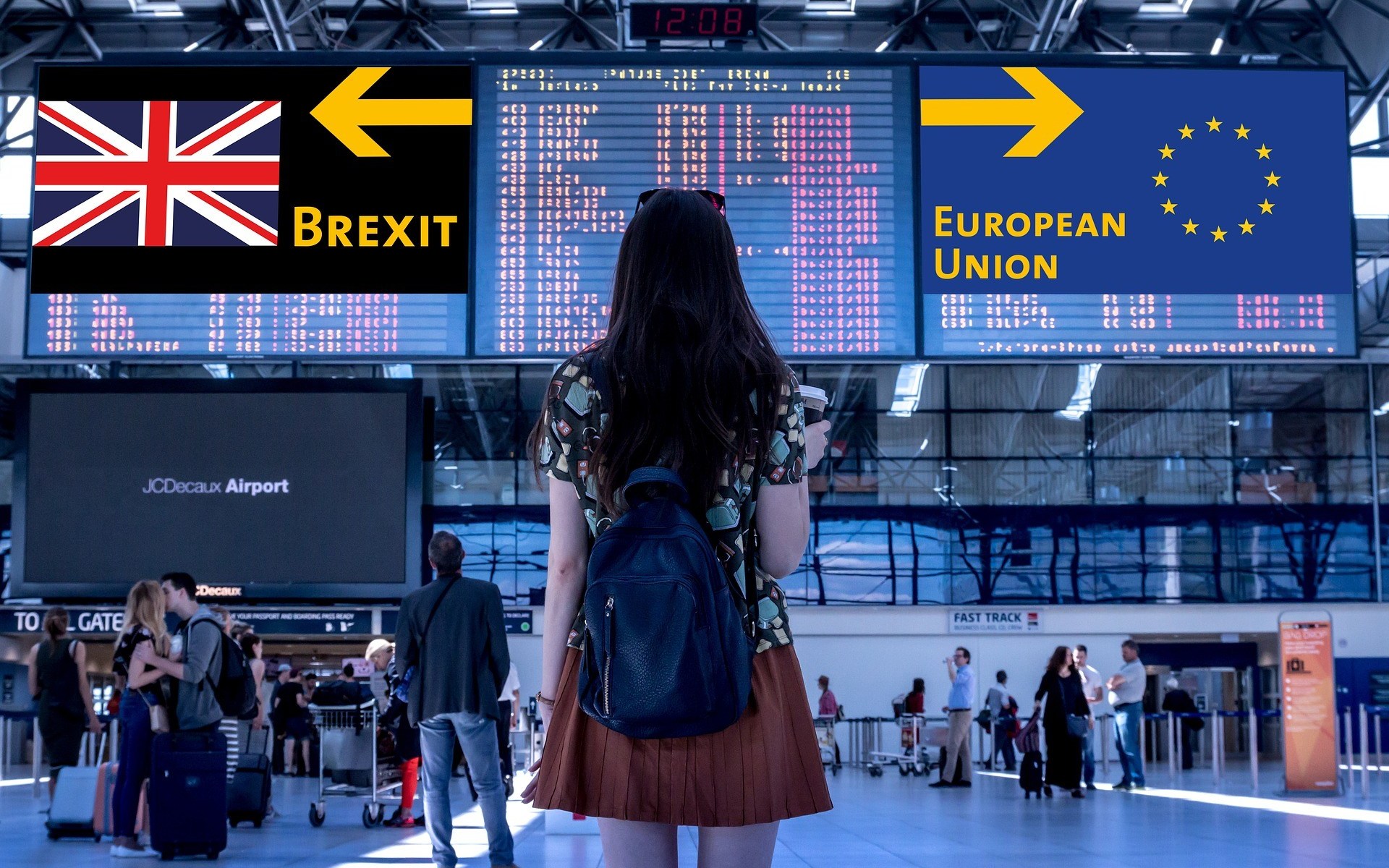 So this is the episode when the three stooges of the SmallDataForum were meant to reflect wistfully on what was Great Britain exiting Greater Europe.
The irony of recording this on April Fool's Day wasn't lost on us.
Brexit Fool's day is every day, these days. Our resident classicist Sam even managed to squeeze in Juvenal's Satire VI, and even though the reference was in regard to another April Fool's – Facebook regulation, haha – Quis Custodiet Ipsos Custodes might just as well mean "who regulates the regulators?"
Ah – wouldn't that be The Great British Electorate? Well, they have spoken, just over 1,000 days ago. And what they said, means what it means. Fool's Day and any other day.
After our recording, the Prime Minister finally reached out to the Leader of Her Majesty's Opposition to figure out how to move forward. Or sideways. Or move at all. And as I'm writing this, the talks are in deadlock. Is anybody surprised?
Sam quotes from the US psychiatry bible, the Diagnostic and Statistical Manual of Mental Disorders: which definition of psychopathology and fundamental attribution error comes closest to the evidence provided by Theresa May's public appearances? Barry Richards, Professor for Political Psychology at Bournemouth University, had an excellent piece in The Guardian recently where he analysed Theresa May's state of mind. Self-deceit and projection were his conclusions. Not that Jeremy Corbyn would be a less fertile case study.
Brexit and data, big and small. In that respect at least, it is the gift that keeps on giving. We are learning ever more about use and abuse.
The Digital, Culture, Media and Sport Committee under Damian Collins MP has now launched a Sub-Committee on Disinformation to follow up on their diligent work on disinformation and fake news. Also, British academics in particular produce prolific insights into the manifold and so often seemingly contradictory drivers behind people's referendum choice. David Goodhart's Road to Somewhere is a personal favourite, although not everyone appears to agree.
The two pro and con marches were a case in point – hundreds of thousands of "Anywheres" marching on the 23rd March; thousands of "Somewheres" marching on the 29th. Also, coincidentally, plenty of civility on show in one case, plenty of aggression in the other.
The world, however, doesn't just revolve around this island on the edge of Europe (although not everyone would agree with that, either).
In March, the World Economic Forum published its view of the future of the Internet, with four competing visions:
Silicon Valley's open internet;
Beijing's 'paternal' internet;
Brussels' bourgeois internet; and
Washington DC's commercial internet.
Our own leading Internet expert Neville shared the perspective of the Internet Society as outlined in its Global Internet Report 2019: ongoing consolidation and its potential impacts being the main focus. More on that in future episodes.
This took us straight to the question of regulation and Mark Zuckerberg's latest pronouncements regarding privacy, regulation and how best to manage regulatory interference so as to not have any negative impact on financial performance.
But of course – plus ça change: just last week, TechCrunch reported more than half a billion user records sitting on a public storage server. And conservative lobbyist Lynton Crosby's firm was found to have been involved in secretive Facebook ads pushing for a no-deal Brexit. And then there was the large investigative story on Bloomberg.com, about YouTube executives ignoring warnings about toxic and harmful videos.
On the latest Pivot podcast with Kara Swisher, Scott Galloway called out the deliberate head-in-the-sand and plausible deniability strategy that drives the pseudo-transparency of Google, Facebook etc.
BS PR might be another label for it.
On the topic of favourite podcasts (apart from our own) – Heather Chaplin and Emily Bell had Renee DiResta on their Tricky Podcast last week, to discuss her concept of a Digital Maginot Line, which expends significant effort only to be circumvented and rendered ineffectual.
As in the case of Russia trying to 'cordon off' its Internet, Neville makes clear that routing is like water – it finds its way, and doesn't know political or geographic borders.
So there we are. No-one knows how the Brexit farce will end. The Silicon Valley giants pay lip service to regulation while "the needle returns to the start of the song and we all sing along like before…". April Fool's and Groundhog Day rolled into one.
And in a month or so – more of the same, or perhaps something slightly different.
However things evolve, we will be discussing it.
Listen to Episode 27:
This episode's show notes were written by Thomas Stoeckle.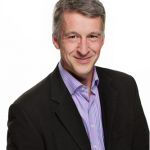 Thomas Stoeckle is an independent business consultant and researcher in the fields of traditional and social media, and public opinion, with a particular interest in psychology and behavioural insights
Until November 2017, Thomas led strategic business development at LexisNexis Business Insight Solutions (BIS). Prior to joining LexisNexis, he was group director and global analytics lead at W2O Group, and managing director at Report International (now CARMA).
A marketing communications researcher and business leader with 20-plus years' experience in helping clients make sense of their global (social) media footprint, and how that affects perception and reputation, he believes passionately in meaning and insightful business story-telling through robust data evidence and compelling visualisation.
Originally from Germany, Thomas has been living and working in London for more than 16 years. A digital Neanderthal among digital natives, he is keenly aware that adequate solutions to communications problems demand fluency in the three languages of humans, machines, and business.