Our Christmas episode was recorded under the auspices of Janus, the god of all things related to time. Now into the month named after him, the SmallDataForum reviews its predictions and looks at the year ahead.
Will Europe 'take back control', or will commercial pressures curb big tech's enthusiasm? Will 2018 be the breakthrough year for chatbots and DPAs (digital personal assistants), both in business and personal use? How will continuous technological and economic transformations affect connections between people?
This episode's show notes were written by Thomas Stoeckle.
What next in AI?
Neville expects speech recognition and speech generation to go mainstream in 2018, as the three of us share our personal experiences with virtual assistants and voice search. At CES Las Vegas this week, voice assisted consumer home solutions will the big thing, and voice enabled AI assistants for automobiles are the next frontier.
The continuous advancement of AI solutions also brings continuous reflections on the flipside of the (bit)coin: the costs that come with the benefits, desired and undesired, intended and unintended consequences (even Gartner's predictions for 2018 and beyond mix utopia with dystopia). When AI generated images of fake persons start to fool the AI systems in place to spot them, we can already see the next stage of an AI arms race between deception and detection.
What next with fake news
On the topic of misinformation and fake news, Sam sees a growing sense of responsibility for technology firms, in particular in Europe and driven by social-democratic thinking, which leans more toward regulation and societal interest, than unregulated free enterprise.
However, rather than government intervention, he expects increased commercial pressures to get the likes of Google and Facebook to take the required responsibility for solving the problem. Diageo pulling all their ads from Snapchat over age verification concerns is a case in point.
Marketers' response to the fake news challenge, according to a study by The Society for New Communications Research of The Conference Board (SNCR), which Neville helped conduct, revealed ambivalence as well as reluctance: ambivalence about what ought to change, and reluctance to alter their own business practices. There is concern about lack of control of where ads are running, and also about the potential gaming of ad technology.
Sam sees responsibility of where ads are running with the publishers and the media agencies, not the brands. Neville believes that everyone who participates in this ecosystem has a part to play in finding a solution. I think the bigger story here is about the fundamental drivers of the attention economy and influence industry, and how the shift from more linear broadcasting business models toward modern systemic interdependent models might redefine how responsibility is allocated.
Roger McNamee, an early investor in Facebook and all-round technology sage, published this very comprehensive essay recently about the challenges arising from the – until now – laissez-faire approach to regulation towards Silicon Valley, and the big internet platforms in particular.
How Europe might take (back) control…
Meanwhile, with GDPR only a few months away, and the contamination of our information ecosystem continuing unabated, privacy and security remain high on the tech story agenda.
In 2018, European attempts at reining in tech will focus on the five areas of anti-trust litigation, data storage and privacy laws, labour laws to reign in the gig economy, national security (on country, and European level), and tax law.
Dr. Damian Tambini, of the London School of Economics Trust, Truth and Technology (T3) Commission, sees 2018 as the year in which liberal democracies begin to confront misinformation.
President Macron in France has just announced a law against fake news, and Germany's new legislation against online hate speech is applied to both sides of the political divide. In the meantime, the UK engages in stern finger wagging.
Regulation – either by the state, or by the businesses themselves, is just one of at least three main areas: to address the problem adequately, it needs to be clearly understood and defined first. The study on Information Disorder by First Draft's Claire Wardle and Hossein Derakhshan (commissioned and published by the Council of Europe) goes a long way in meeting that part of the challenge.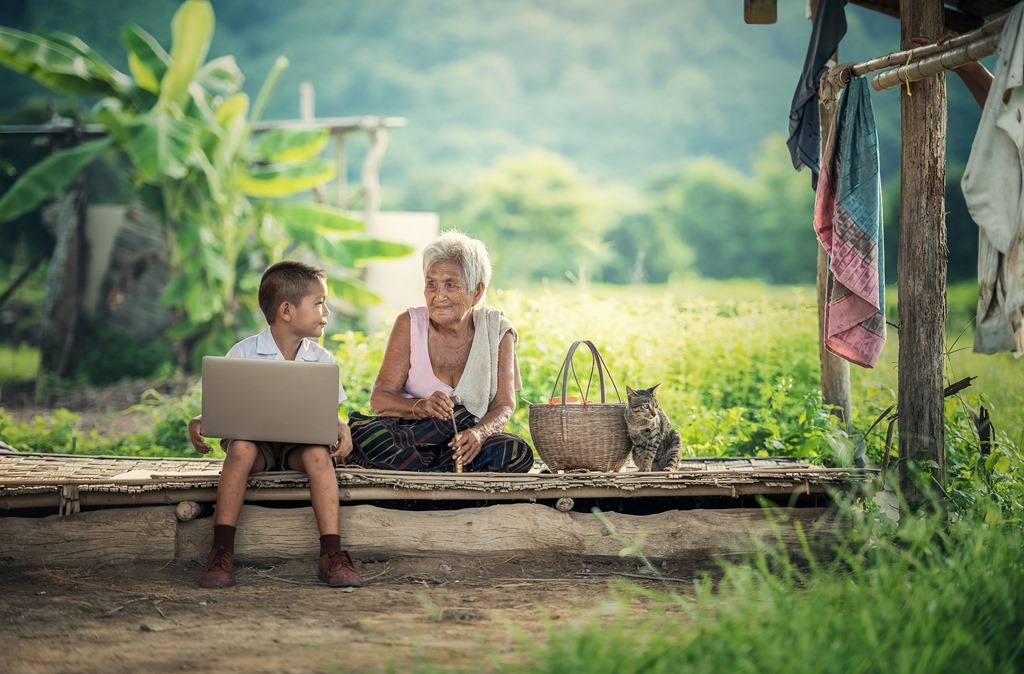 Education key to address tech challenges
Education is the third critical element, and whilst media literacy is essential, it won't suffice.
With technology evolving in leaps and bounds, transforming economies and societies in the process, education systems can't keep up and Sam sees an education and talent crunch as a fundamental issue for commercial communicators.
The war on digital talent is in full swing as not nearly enough people know nearly enough about any of the technologies and tools that will drive marketing success.
This will be an ongoing theme throughout 2018, and conversations will focus on new concepts and models of collaboration and interaction to match shifts in behaviour – in society and in business. Interpersonal trust and loyalty will become key factors not just in our personal lives (where this is nothing new), but also in our professional relationships.
Neville calls it 'the new normal', very much in line with Rachel Botsman's work on collaboration, loyalty and trust – which we will discuss further in the next episode.
Listen to episode 15:
Thomas Stoeckle is an independent business consultant and researcher in the fields of traditional and social media, and public opinion, with a particular interest in psychology and behavioural insights.
Until November 2017, Thomas led strategic business development at LexisNexis Business Insight Solutions (BIS). Prior to joining LexisNexis, he was group director and global analytics lead at W2O Group, and managing director at Report International (now CARMA).
A marketing communications researcher and business leader with 20-plus years' experience in helping clients make sense of their global (social) media footprint, and how that affects perception and reputation, he believes passionately in meaning and insightful business story-telling through robust data evidence and compelling visualisation.
Originally from Germany, Thomas has been living and working in London for more than 16 years. A digital Neanderthal among digital natives, he is keenly aware that adequate solutions to communications problems demand fluency in the three languages of humans, machines, and business.
(Photo at top by Adrien Coquet on Unsplash.)