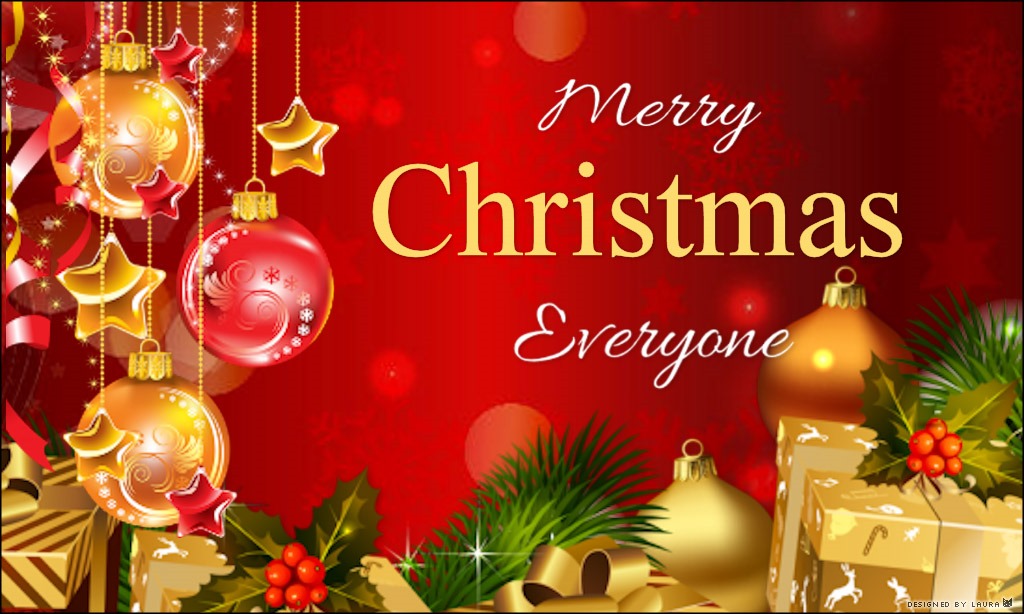 For many people in the UK and elsewhere, today is the last working day before Christmas Day which falls on a Monday this year.
I've spent most of today wrapping up work-related matters in order to have a clean slate, as it were, for the fast-approaching Christmas break. Like many of you, I'll be largely in rest and relaxation mode until the first week of January in the New Year.
Christmas is a time to reflect on the wider matters that concern us, beyond the daily trials and tribulations we all encounter in our work. In my mind more than anything this Christmas time are thoughts about chaos and conflict that are a constant scene in our world views, and illustrate our clear and collective inability to do much about them.
So I wish to project goodwill to all men and women, to those I know well and those I hardly do; to those who have demonstrated their good will in 2017 as well as to those who haven't or just do not.
Just like Dilbert in this comic strip Scott Adams drew in December 1990. That's twenty-seven years ago. I used this same cartoon in 2014. Nice to see a sentiment unchanged over the years.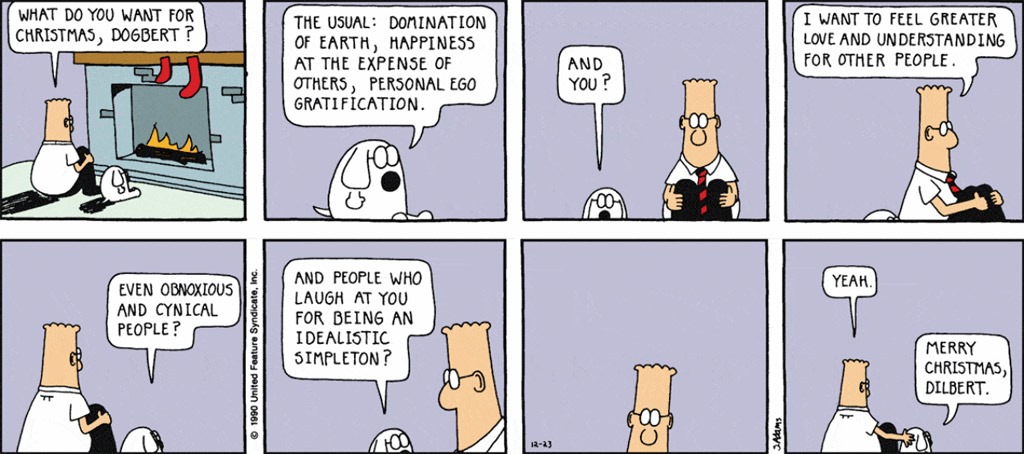 Merry Christmas, everyone.