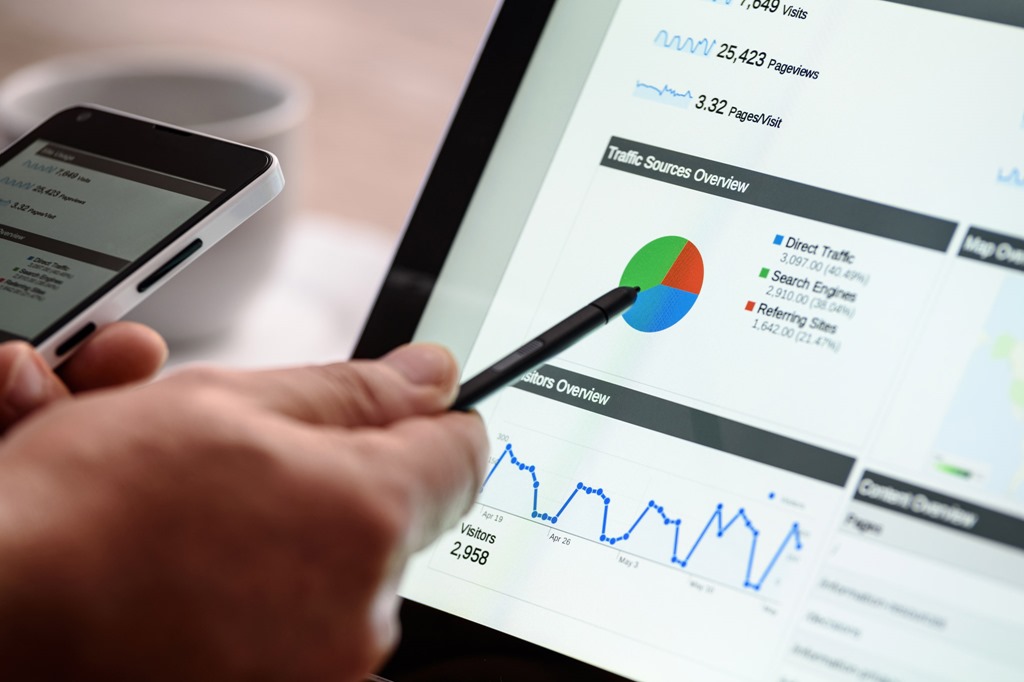 You can summarise what marketers think about fake news with this – they are ambivalent about what ought to change, and are reluctant to alter their own business practices.
That's a key finding from the results of an online survey-based research study carried out between August-November 2017 by The Society for New Communications Research of The Conference Board (SNCR).
Led by SNCR Fellow Jeff Pundyk, a former Senior Vice President at The Economist, the prime purpose of the research project is to explore businesses' contribution to the problem of fake news – particularly how ad-supported media models enable it – and what marketing and communications professionals can do about it. (The research team comprises a number of SNCR Fellows including me.)
The online survey measured the awareness, attitudes and actions to address the problem of fake news by marketing and communications professionals – in particular, those who have direct budget or management responsibility for paid content marketing, paid social, native and programmatic advertising.
Among the overall findings:
56 percent of marketers cite editorial content as the source of fake news
40 percent cite native advertising or paid content marketing as the source of fake news
If their ads appear adjacent to fake news, over 80 percent of marketers believe their brands will be harmed by the affiliation
Fewer than half (42 percent) say that they were aware of ads adjacent to fake news content
Nearly 70 percent say they have a negative or very negative impression of the advertiser in those positions
20 percent say it erodes consumer trust in the brand
And nearly half say they do not know all the sites where their advertising runs
Coming to Terms with Fake News
In his initial report, Pundyk says that when asked who should take the lead in solving the problem, the highest proportion of survey respondents (83%) said publishers and media companies.
Running a close second to that clear majority view was social media platforms (73%), with technology partners (56%) coming third.
The overall response mix that includes brands/advertisers (53%), search platforms (52%) and agencies (49%) were sufficiently close to each other to suggest ambivalence about what needs to change for marketers to effectively address the genuine issue of fake news.
That said, Pundyk notes that many in the industry are starting to take on the issue.
He cites Proctor & Gamble (P&G), the world's largest advertiser, who cut $140 million from its quarterly ad spend earlier this year. citing concerns over brand safety. Since then P&G has insisted that all digital programs be accredited by the Trustworthy Accountability Group (TAG) to fight fraudulent metrics, a closely related issue tied to programmatic advertising.
The subject of fake news is one that occupies the minds and attention of governments, businesses and individuals, and is likely to continue as a matter of major concern in 2018. As Pundyk says in his concluding remarks:
Now more than ever, brand building is about establishing trust with customers and prospects. The SNCR study indicates that marketers – those with the most leverage – are acutely aware of the risk but remain divided about how to move things forward. And while the advertising models that built the world's most valuable brands are exposed, the stakes are even higher for society. Advertising serves a public good when it supports credible content providers. When it fails – when brands forgo their social responsibility – brands, communities, and democratic institutions are all undermined.
More information from the SNCR study will be available in the coming weeks. If you're a Conference Board member, look out for details soon. If you're not and would like information, contact Alex Parkinson, SNCR's Senior Researcher and Associate Director.
(Image at top via Pixabay. CC0)