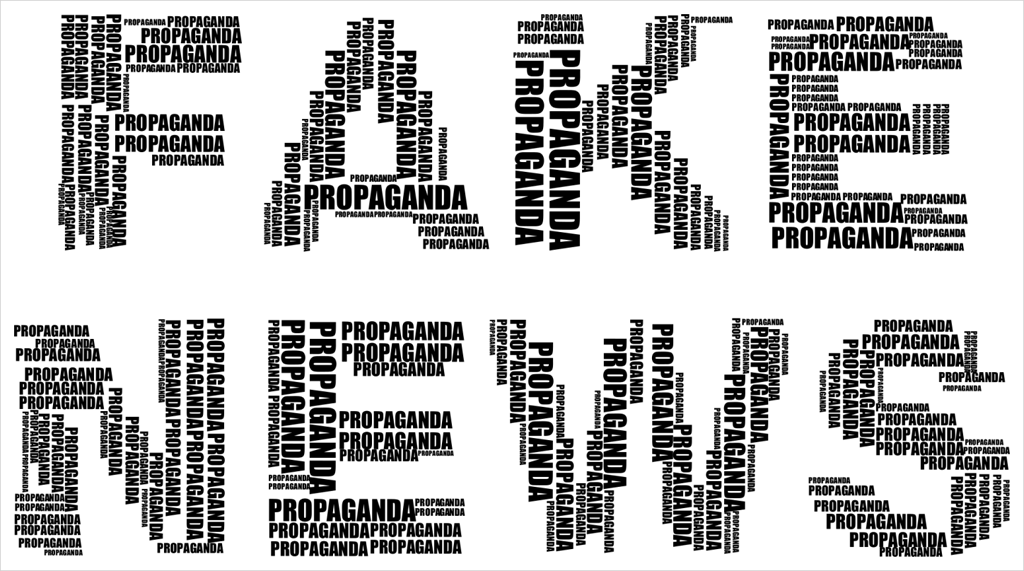 September was PR Measurement Month, and October is conference season. Not just in UK politics, but also for a number of trade bodies in communications, PR and media monitoring.
From AMEC and the PRCA, to FIBEP, ICCO, PRSA – there are plenty of awards and some reflections on where we've come from, where we are, and where we are likely to be going.
Fake news remains the centre of attention and is the starting topic of discussion in episode 12 of The Small Data Forum podcast. This episode's show notes were written by Thomas Stoeckle.
As an issue that affects the democratic process in Western societies, this continues to have the mainstream media in its thrall. It has, as Sam puts it, "upset the liberal apple cart."
We see political fringes energised on either side of the spectrum. Bases are activated and undecideds flipped. This could be seen as healthy democracy in action if it wasn't for the 'cultural hacking' that Columbia researcher Jonathan Albright has uncovered: feeding and amplifying existing outrage to influence political movements (Fast Company published a good overview this week).
When we thought extremism had been dealt with through the Blair, Clinton and Schroeder years, we now appear to plunge back into tribal instincts. In this context, Sam mentions Christiane Amanpour's masterful analysis How to seek truth in the era of fake news in a recent TED discussion with Chris Anderson.
For Neville, this goes way beyond politics. It is more like a malaise permeating society. A recent poll by the BBC across 18 countries suggests that worries are growing. However, concerns cut both ways, with 79% of respondents worried about fake news, yet 58% opposing regulation.
"Technology needs a moral compass", in Christiane Amanpour's words. The problem of technology versus humanity was also a key point of Gerd Leonhard's keynote at Bora-Co's #BreakOut17 event last week, about ethical codes for a digital age. What is permissible and what crosses lines? When does the internalizing of gains and externalizing of costs go too far?
How much fake is too much fake?
It makes one wonder why this would be such a big deal all of a sudden when we have lived with advertising for well over a century. Edward Bernays and his "torches of freedom" come to mind. Also, political polarization in politics is nothing new, and neither is investigative journalism. But now we have to add to that the human instinct to hoax and trick other people, with the boundaries between fake and fact blurring.
Sam asks if fake funny pictures are a problem, or whether there might be a hierarchy of problems. Neville points out that this is about human behaviour, which brings us to incentives, and to intent.  For Sam, a lot of this is about earning real ad dollars through gaming programmatic advertising (which he feels GDPR could sink overnight; we will come back to that).
And in the political arena, the apology is always weaker than the effect of the fib. There is general acceleration – of fakery, and of rebuttal. For example, in the case of the Las Vegas shooting, false claims about the shooter Stephen Paddock, exposure, then take down. All within 24 hours.
Neville is skeptical. He feels that humanity lacks this self-cleaning function. It is a valid question: How can we evolve to become critical fact checkers and verifiers, from being cat video lovers at best, mendacious trolls at worst?
GDPR: Risk and Opportunity Knock
The second half of this episode focuses on the European General Data Protection Regulation (GDPR), which will come into force on May 25, 2018. It will change how businesses and public sector organisations can handle the information of their customers. The idea is to harmonise data privacy laws across Europe, as well as give greater protection and rights to individuals. GDPR will replace the no longer fit for purpose Data Protection Directive from 1995 (when the most valuable internet companies were the likes of Netscape, Yahoo and Web.com).
Sam explains the wider context, and the urgency: with GDPR just over six months away, organisations need to have their corresponding data policy in place. The role of the data protection officer will become mandatory throughout the EU. Where companies are found to be in breach of GDPR, it will cost real money.
Neville thinks that most companies are not ready. According to a PwC report quoted in Computer Weekly recently, organisations are not paying enough attention to technology. A lot of IT equipment, both software and hardware, will not be fit for the new purpose.
Data, to Sam, is simply everywhere in the chain: from social media to CRM to programmatic advertising. GDPR works from the principle that we own our personal data, not the big tech companies. The right to be forgotten will significantly impact the data aggregation industry, as well as real time programmatic ad buying and serving. In future, this will require a data trail for every individual in the chain. And Brexit does not make this irrelevant.
It is about data of EU citizens. And if you do business in the EU, this applies to you.
A side effect of GDPR is the formation of a whole army of consultants, waiting in the wings, ready to monetize this new uncertainty.  Businesses and organisations need help to prepare for the changes. And then they need help with compliance, to avoid hefty fines.
We conclude our discussions by putting this European initiative in global perspective.
Arguably technology innovation, realising opportunities arising from AI and machine learning advancements, are driven by the US and by China. How will the EU's GDPR regulation effort affect the centre of gravity?
In June, Wired Magazine ran a feature on EU Commissioner Margarete Verstager, "the woman deciding Google's fate". Tax bills, antitrust rules and GDPR are all impacting the future of the big technology firms. Sam raises the possibility of nationalized ownership and governance structures, perhaps in the context of global public ownership. Which prompts Neville's question about China: what is their longer term play?
We briefly touch on China's Orwellian Behavior Grading Scheme, which hit the headlines last year. Different countries, with different political systems, play to different rules. In an increasingly interconnected, globalised world, this comes with its own often unintended consequences.
The SmallDataForum will continue to observe, and comment.
Listen to the Show:
Thomas Stoeckle leads strategic business development at LexisNexis Business Insight Solutions (BIS). Prior to joining LexisNexis, he was group director and global analytics lead at W2O Group, and managing director at Report International (now CARMA).
A marketing communications researcher and business leader with 20-plus years' experience in helping clients make sense of their global (social) media footprint, and how that affects perception and reputation, he believes passionately in meaning and insightful business story-telling through robust data evidence and compelling visualisation.
Originally from Germany, Thomas has been living and working in London for more than 16 years. A digital Neanderthal among digital natives, he is keenly aware that adequate solutions to communications problems demand fluency in the three languages of humans, machines, and business.