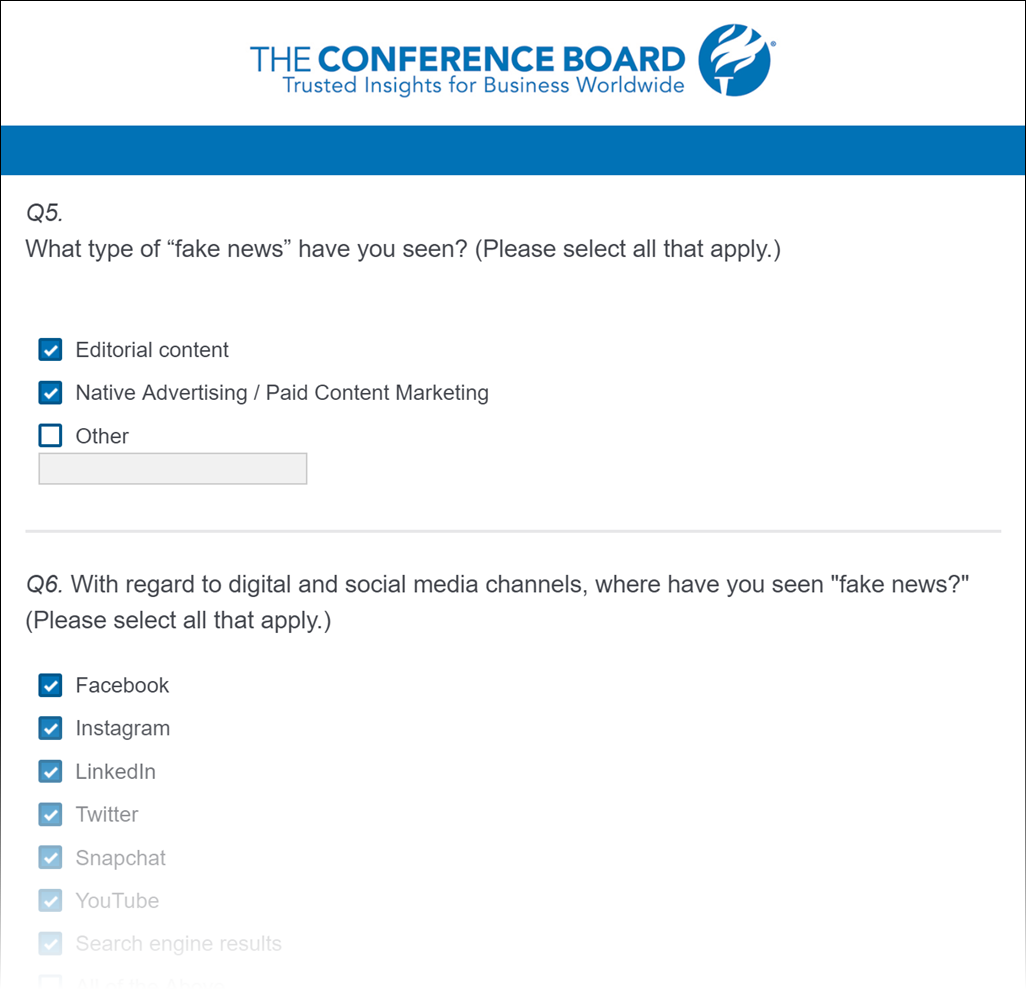 Marketers, do you know where your ads are running?
In early August, the Society for New Communications Research (SNCR) of The Conference Board announced a new research initiative to tackle the problem of fake news, and investigate how to combat it.
SNCR Advisory Board member Jeff Pundyk leads the SNCR Fellows research team (of which I am a member). Our project begins with an important first step – benchmarking marketers' awareness, attitudes and intended actions as advertising technology and fake news collide.
If you have responsibility for or are involved in managing advertising, paid content marketing, paid social, native and programmatic advertising, please take our short survey (5-7 minutes long). Your answers will be anonymous and we'll use them in aggregate to inform the larger research project, the results of which we are happy to share with you and other participants in early 2018.
This research comes at a time when fake news is fast becoming a common part of our vernacular. For the purposes of this project, we are defining "fake news" thus:
Fake news = content that lacks trusted sources and often uses sensational headlines to encourage the consumption and spread of unverified or false information. It can be left- or right- leaning. Such content typically masquerades as legitimate news reports – and is often supported by ads, sometimes without the knowledge of the advertiser.
In a recent post, Storyzy – an ad-tech start-up that uses AI and natural-language processing to identify fake news sites – claimed that more than 400 brands had their ads on fake news sites in July. Most of the 400 were unaware of exactly where their ads were running.
Take the survey here: http://tcb.qualtrics.com/jfe/form/SV_aauNXO60TOrj045. Closing date is September 15, 2017.
Thank you.