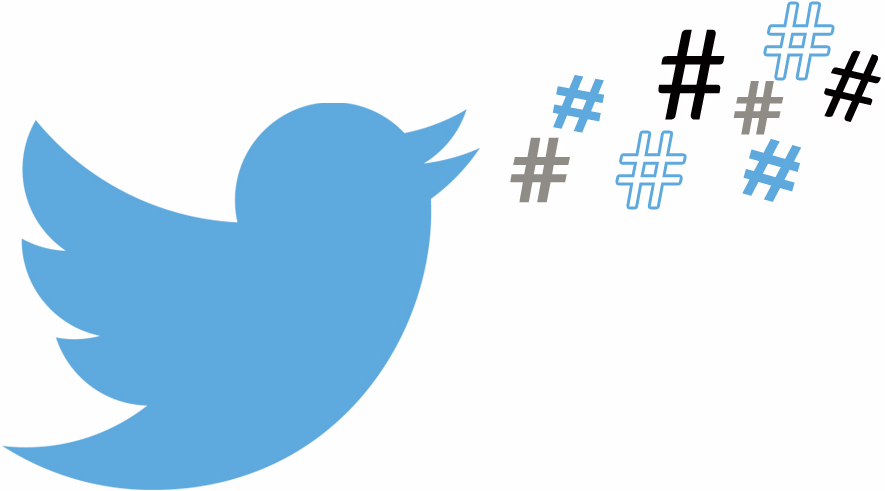 How did we manage before Twitter? is a question I often hear, asked by a range of different people from casual personal users to immersed influence marketers. I've found it a great tool over the past decade to help me connect with others, share thoughts and opinions, bookmark ideas and join up the dots in conversations.
It's that latter aspect that is especially useful thanks to the hashtag, a device created by Chris Messina that came to the fore a decade ago as a means of connecting people and the conversations they have on Twitter surrounding a particular topic.
Today, the hashtag is ubiquitous as a highly-effective connectivity tool in use in almost immeasurable ways and across the wide spectrum of social networks, way beyond just Twitter.
Like most things involving people, the hashtag is subject to misuse by those who wish to misuse. I recall hashtag hijacking being a big problem four or five years ago; thankfully that has become a limited issue these days.
With the hashtag celebrating its 10th anniversary on August 23, there's a lot of commentary and opinion marking that event – not only terrific success stories but also the things that give red faces to some and chuckles to others. All of these are unintended consequences not borne out of malice but by the positive reality of being human (we all make mistakes).
So take a look as some red-face examples in the Guardian's report below, and take care with your own hashtags…
---
This article titled "#Hashtag10: the best hashtag fails in a decade" was written by Edward Helmore in New York, for theguardian.com on Wednesday 23rd August 2017 17.04 UTC
The hashtag turns 10 today, and its inventor, Chris Messina – aka user no 1186 on Twitter – has explained how a small group of early Twitter users wanted to make conversations easier to follow.
"Lots of folks suggested that Twitter should just add web forums, with all the typical management overhead, but I felt that forums weren't forward looking enough," Messina, now head of community and growth at Neonmob, an art trading website, told the Australian this week. "Web forums would be a pain in the ass in the coming mobile era! (Remember, the iPhone came out a few months before I suggested hashtags.)"
Thus, on 23 August 2007, Chris Messina tweeted:
Messina, who says he chose not to patent the idea because that would probably have slowed its adoption, has said he had no interest in making money from his invention.
"They are born of the internet, and should be owned by no one. The value and satisfaction I derive from seeing my funny little hack used as widely as it is today is valuable enough for me to be relieved that I had the foresight not to try to lock down this stupidly simple but effective idea."
A decade on, and Messina describes the adoption of this simple system of information collection (globally, an average of 125m hashtags are shared daily on Twitter alone) as humbling.
"It's thrilling to see how this little idea that came out of a very specific moment in the evolution of the Internet took off and has grown into something far bigger than me, bigger than Twitter or Instagram, and that will hopefully maintain its relevance for a long time to come," he told the Australian.
But for all their benefits, hashtags have also proved a minefield for inattentive creators. The identity marketing blog loginradius draws attention to a number of miscued, careless or otherwise unfortunate hashtag misfires.
First among them is the hashtag created for British singer Susan Boyle #susanalbumparty. "Su's anal bum party" caught on for obvious but unintended reasons. Loginradius points out that capitalizing each word – #SusanAlbumParty – would have solved the problem.
In the same prurient vein, Blackberry's use of #RIMjobs to announce new hiring – the Canadian company was previously known as Research in Motion – caused embarrassment.
Loginradius also drew attention to #WTFF, a hashtag Burger King used to draw attention to its new low-fat French fries.
Sabotage Times, the satirical website edited by the Loaded founder James Brown, also put its mind to collating hashtag follies that tended towards the same basic, or base, direction. The site highlighted the Chester literature festival's #CLitFest and a Swiss PR effort to publicize The Hobbit that was sent out as #hobbitch.
Hashtags frequently backfire when they are hijacked to make a political point. That happened when the New York police department, using #MyNYPD, invited members of the public to post pictures of themselves with police officers. That prompted a flood of pictures depicting police brutality. Similarly doomed was a CNN project tagged #AskACop.
On this, the 10th birthday of the hashtag, the Twitter co-founder Biz Stone recalled in a post that Messina proposed the idea on a day that the site had crashed.
"It was an undeniably elegant proposal, but I really needed to get back to work. I turned back to my computer screen to help get Twitter back up and running, hurriedly ending the conversation with a sarcastic, 'Sure, we'll get right on that.'" #fail
guardian.co.uk © Guardian News & Media Limited 2010
Published via the Guardian News Feed plugin for WordPress.