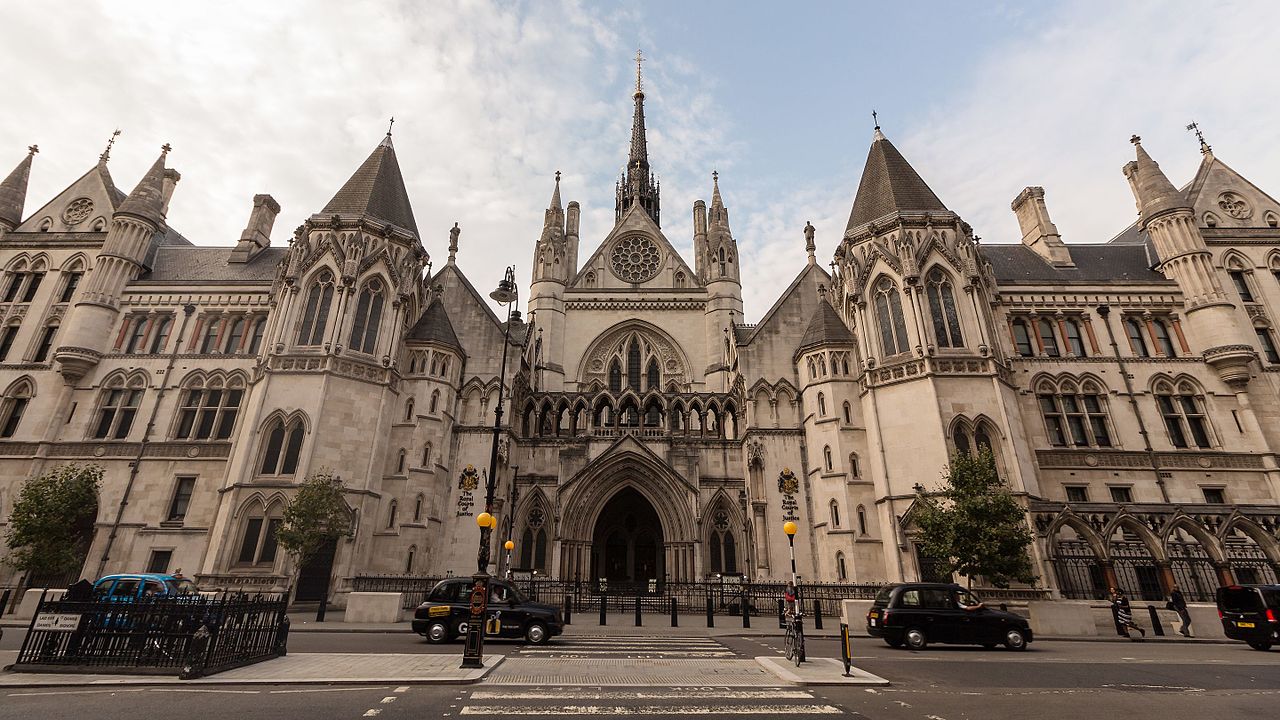 Most reasonable people are aware that if you publicly publish something defamatory about someone else that is false, you can be sued for libel. If you lose the legal case, it can be expensive for you in terms of damage to your reputation as well as a financial cost.
(Related: the difference between libel and slander in UK law.)
And I'd add that most reasonable people are also aware that the same rules on libel apply to all methods of public communication, including online.
So, for instance, if you tweet something bad about someone that's false, they can sue you for libel. Which is precisely what happened in the case of Jack Monroe vs Katie Hopkins, the judgement of which was published on March 10 by the High Court of Justice.
Briefly, the case involved two tweets posted in 2015 by Katie Hopkins, a Daily Mail columnist, who implied that Jack Monroe, a cookery writer and activist, had vandalised a war memorial. Monroe sued Hopkins for libel; the judge found in Monroe's favour, awarding her £24,000 in damages and more than £300,000 in legal costs.
It"s taken 21 months
but today the High Court ruled
that Hopkins statements to/about me were defamatory.
I sued her for libel.
and I won.

— ?Jack Monroe (@MxJackMonroe) March 10, 2017
What I find especially interesting about this court case and its outcome is that in his judgement, Mr Justice Warby included an appendix that, in essence, is a detailed guide on how Twitter works, written from a legal point of view.
Some of the reporting I've read speaks about the significance of this case, as the Independent reports:
Legal experts say the ruling is the most prominent case in English law involving libel on social media, and as such the court was forced to publish a "How Twitter Works" guide as part of its official ruling.

Mr Justice Warby said that while Twitter was "widely used and very well known", he conceded it was a "relatively new medium, and not every[one] knows all the details of how it works".
And so Mr Justice Warby includes the guide in the actual judgement.
It's a most interesting text. If you've been using Twitter for a while and have got to know the details behind addressing tweets to be inclusive in their reach, the art of retweeting and liking, etc, you may think there's nothing more to learn. Yet I would argue that the legal "How Twitter Works" guide should be an essential reference whether you're a blogger, marketer, lawyer or journalist.
Take this, for instance:
11. Because not all people are on Twitter all of the time, Twitter has an internal metric of how many times it has actually had to display a particular tweet in any of the above guises: "Impressions".

For example, if @A is on Twitter only between 0900 until 1000 and 1800 until 1900, they may not see a tweet by @Person at 1200, because by the time they log back on to Twitter at 1800, so many tweets by the people that @A follows have been tweeted that @Person's tweet is a long way down the Timeline. So Impressions records the number of times that a tweet is actually generated on a screen (of a phone/laptop) by a viewer of the tweet who is active at that time.

12. Any person who has a Twitter account (@3rdParty), and who sees a tweet they like (whether or not they follow that person) can ReTweet ("RT") it: that is to say re-publish it by pressing a 're-tweet' button. So if @Person tweets, and @3rdParty RTs, the tweet will be republished in its original format (with a small added tagline at the top) saying '@3rdParty Retweeted'.

13. RTs appear in on @3rdParty's profile page, and are published to the followers of @3rdParty (whether or not those people follower @Person).

14. A regular tweet by @Person therefore appears on:
– @Person's Profile page;
– in the Timelines of those who follow @Person
– on the Profile pages of RTers
– in the Timelines of those who follow the RTers
"How Twitter Works" can stand alone as a useful guide, but I would see its key role as the foundation upon which others can build, perhaps tailoring some of the explanations towards particular industries or professions, or uses. If the copyright owner of the text – the High Court? – were to release it under a Creative Commons license, that would be a huge additional step forward.
The overall High Court judgement is a fascinating read, where the Twitter appendix aids understanding of the broad issues involved. I've appended the full 28-page PDF document below; scroll to page 25 for "How Twitter Works."
[scribd id=341685070 key=key-ACppVaXOYPgi5Gnz4IHI mode=scroll]
(Photo at top of the Royal Courts of Justice in London via Wikipedia.)
Related reading:
Media law cases get their own court – Law Society Gazette, March 1, 2017
Cases involving defamation and other media torts are to have their own specialist list within the Queen's Bench Division. The Media and Communications List will be presided over by Mr Justice Warby, HM Judiciary announced.
Warby is currently hearing an action brought by Guardian contributor Jack Monroe against Mail columnist Katie Hopkins over allegedly defamatory tweets, a significant test of the 'serious harm' threshold created by the 2013 Defamation Act.
From today, Warby takes primary responsibility for cases involving one or more of the main media torts: defamation, misuse of private information and breach of duty under the Data Protection Act and related or similar claims arising from publication or threatened publication by the print or broadcast media, online, on social media, or in speech.
Warby will exercise judicial responsibility for the listing of cases and of applications within them and will be responsible for considering emerging procedural issues in this context, the judiciary statement said.