Opening my Chrome browser this morning presented a new Google doodle highlighting Google's 17th birthday.
Many happy returns, Google!
Google is a company that seems to have been here for almost ever, not just seventeen years. It's part of the indispensible fabric that makes up our online world that began as a search engine and now embraces advertising, video, social networking, mobile, maps, and a great deal more in all its products and services.
Google today is a company that brought in over $66 billion in revenue in 2014, and is one of the most admired companies in the world (currently number 2 on Fortune's list of most admired companies) with a reach and influence that is pervasive and ubiquitous on a global scale. Note what Fortune says about each of nine attributes that contribute to its overall assessment of Google's reputation that delivers it's placement in this ranking.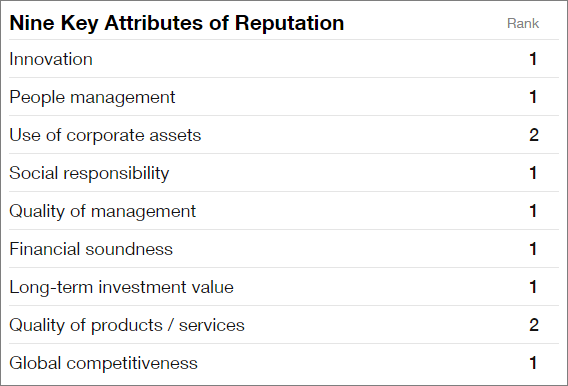 Seven first positions, two seconds.
So Google has come a long way in a very short time since its early days as a new search engine in the last century when everyone that I knew, including me, used Alta Vista to find things on the embryonic World Wide Web.
For most of us, search is now a seamless experience where you simply type or speak into or to your device without thinking much about what will perform the search. I don't think about a search engine anymore, only about the search and the results (and the verb "to google").
In fact, with such high awareness and use of devices by almost everyone to find things, it's getting harder to tell people anything new these days as they already found out about it with a simple search, a point I often make in workshops, conferences and other events I speak at.
(Looking at that slide reminds me I need to update the image to include Google's new logo.)
A couple of years ago, Google published some stunning images of their servers in locations around the world that gives you a good sense of the sheer scale of what Google does to keep the web running.
Here is more to illustrate scale, from Internet Live Stats:
Every second, there are…
50,771 Google searches
108,428 YouTube videos viewed
2,429,729 Emails sent
10,167 Tweets sent
2,713 Instagram photos uploaded
2,241 Tumblr posts
1,880 Skype calls
30,019 gigabytes of Internet traffic
I bet the numbers are more if you view that page now.
Superlative!