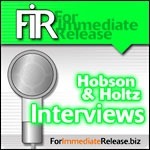 Long-time FIR supporter Bryan Person caught up with social media consultant Jon Burkhart at the 2015 South by Southwest Interactive festival, where the pair talked about Burkhart's focus on helping organizations avoid embarrassing themselves online.
At SxSW, Burkhart handed out postcards as icebreakers, each features an example of a brand #fail on social media, including one dealing with the Justine Sacco kerfuffle, one addressing the ill-advised SpaghettiOs tweet commemorating Pearl Harbor Day, and one about the Golf Channel's I Have a Golf Dream tweet on Martin Luther King, Jr's birthday.
He also has produced the Tits-up? Balls-up? Challenge, a game he introduced to attendees at SxSW, pictured below, which he talks about in the interview.
Listen Now:
Get this podcast:
About our Conversation Partner

Jon Burkhart is a consultant, speaker, and author, based in London. He is the co-author of Newsjacking, a 2013 book he wrote with Grant Hunter about how brands can be part of cultural conversations without looking like idiots (according to a Fast Co.Create review).
Jon started the first real-time marketing blog, UrgentGenius.com, in 2010 with his co-author, Grant Hunter. He sits on the South by Southwest Interactive Advisory Board; he has created or delivered seven talks at SxSW in four years. Burkhart leads think-make-launch  workshops for agencies, brands, and organizations including British Design and Art Direction. He builds newsrooms in agencies to kick-start real-time content creation, and donates time to a cause he created called Millennial Mentoring, which launched at SxSW in 2013.
He spent ten years in advertising agencies before moving into his current activities.
About our Guest Interviewer

Bryan Person's role at Lithium Technologies is to help the community provider's enterprise clients offer high-level customer care to their customers across the social web. Bryan delivers strategic counsel on best practices in social customer care and online engagement, and training/implementation on the company's cloud-based Lithium Social Web platform.
He also leads presentations and panel discussions on social customer care at events and conferences, having spoken recently at SXSW Interactive, the WOMMA Summit, BlogWorld NYC & LA, and the Social Media Club Dallas.
Bryan is the founder of the Social Media Breakfast, an event-and-networking series for teaching, sharing, and learning about industry best practices. The breakfasts began in Boston in August 2007, and have since spread to more than 50 cities around the world.
Bryan's specialties include customer service, social customer care, social CRM, professional speaking, content marketing, content creation, online communities, business blogging, corporate blogging, blogger outreach, podcasting, and corporate podcasting.
Share your comments or questions about this podcast, or suggestions for future podcasts, in the online FIR Podcast Community on Google+.
You can also send us instant voicemail via SpeakPipe, right from the FIR website. Or, call the Comment Line at +1 415 895 2971 (North America), +44 20 3239 9082 (Europe), or Skype: fircomments. You can tweet us: @FIRpodcast. And you can email us at fircomments@gmail.com. If you wish, you can email your comments, questions and suggestions as MP3 file attachments (max. 3 minutes / 5Mb attachment, please!). We'll be happy to see how we can include your audio contribution in a show.
Check the FIR website for information about other FIR podcasts. To receive all podcasts in the FIR Podcast Network, subscribe to the "everything" RSS feed.
This FIR Interview is brought to you with Lawrence Ragan Communications, serving communicators worldwide for 35 years. Information: www.ragan.com.
Podsafe music – On A Podcast Instrumental Mix (MP3, 5Mb) by Cruisebox.
(Cross-posted from For Immediate Release, Shel's and my podcast blog.)