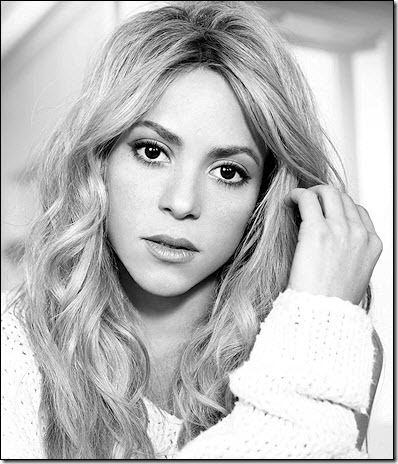 Colombian singer Shakira has set a new social media record after becoming the first person ever to reach 100 million likes on Facebook. The milestone has formally been recognized by Guinness World Records.
In its report, TheJournal.ie says that the only other page which has more likes than hers is Facebook's own Facebook page. And 100 million likes has a sharp perspective when you consider it from a metrics point of view as The Wall Street Journal does:
[…] That's 8% of Facebook's universe of 1.28 billion monthly active users around the world.
The Journal also notes in its credible report that along with her Facebook fame comes spam, fakes and other headaches, undoubtedly needing an army of overseers to run the Shakira brand on Facebook (and elsewhere on the social web).
And Shakira herself – what does she think of this pinnacle of fan love? Guinness World Records reports her saying in a video message:
"I am honoured and humbled about reaching this milestone, because it's one that's purely about connecting with my fans from all parts of the globe. Social media and specifically Facebook has helped myself and other artists bridge the gap between the stage and the audience.  We've been able to create a conversation, where both artists and fans can share with one another their thoughts, achievements, the most important moments of their lives in photographs and videos, and have a real, ongoing dialogue."
And Facebook?
Justin Osofsky, Facebook's VP of Global Operations and Media Partnerships, said: "The combination of Shakira's global appeal, her authentic engagement with fans and her use of Facebook as a multi-media platform has positioned her to achieve the incredible milestone of 100M fans."
Creating a conversation, authentic engagement and a platform where those things happen. A powerful combination.
Take a look at Shakira's Facebook page (that now shows well beyond 100 million likes).