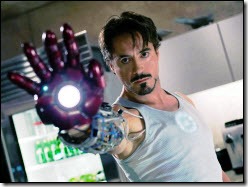 If you're keen to explore different perspectives on organization culture, social business, enterprise 2.0 and the nature of work, an event in London I'm participating in this coming week could be right up your street.
The Combined Social Business Session – London #e20s takes place on Wednesday June 4 at Yammer's EMEA headquarters, from 6pm to 9pm. You can participate without cost; all you have to do is sign up.
Organized by David Terrar, Janet Parkinson and Alan Patrick – who, I just realized,  I first met around eight years ago now – it's one of the monthly Social Business Sessions London events at which a mix of a main 20-minute presentation, 5-minute lightning talks and an unconference-style panel discussion makes for a stimulating environment for informal exchanges of ideas and opinion, all with pizza and wine.
I was thrilled to be asked to do the main presentation in which I will focus on a mix of ideas that will form a broad perspective on those four elements mentioned above that are key to the principles of these events.
Or, as David put it in the email he sent out last week to members of the event group:
Our main speaker this time is our good friend and well known communicator, blogger, and podcaster Neville Hobson. Neville's well known on the London social media scene, as well as being on Microsoft's list of social business influencers in the UK. His talk will expand on a recent blog post of his titled "Foundations for evolving relationships between people and machines". He'll use Gartner's Hype Cycle to discuss the following emerging trends and areas:

Augmenting humans with technology
Machines replacing humans
Humans and machines working alongside each other
Machines better understanding humans and the environment
Humans better understanding machines
Machines and humans becoming smarter

He'll take those ideas forward and talk specifics like the Internet of Things, 3D Printing, Big Data and augmented reality, leading to the way they are changing the enterprise and the world of work.
Sounds good!
The blog post David referenced is this one that I wrote in August 2013. A lot has happened since then, especially concerning wearable technology and the relentless progress of mobile.
Hope you can make it to Yammer's HQ in London on June 4. Sign up for your free ticket! And a 5-min lightning talk if you're up for it.