Today is Valentine's Day, the day traditionally when millions of people express a feeling towards another via the mechanism of anonymous greeting cards they send.
Well, note the word 'traditionally.'
The days of buying a printed Hallmark Valentine card and sending it through the post haven't quite vanished yet.
But things are quite different today, both the methods of communication as well as what's communicated. The rise of social media, the online sharing of ideas and creative thinking, along with the huge shifts in behaviours in terms of what people want and are willing to share as a Valentine expression, have produced as many different ways of sharing a feeling as you can imagine.
A few days ago, I received an email from Pinterest with some suggestions for Valentine greetings. Terrific imaginations at work on the board, something to appeal to everyone. The fox you see above is from that board, the pin that has attracted the most shares so far.
I did like this one especially, an elegant use of an animated GIF (if you don't see it below, it's here).
Then there's good old satire for the contemporary age as evidenced in what's on offer at someecards.com: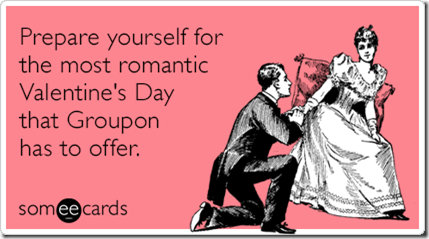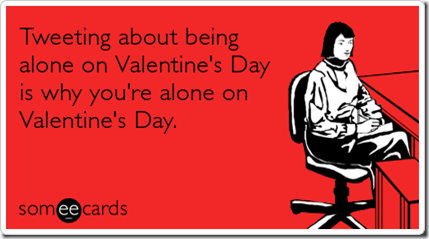 However you express Valentine's Day today, have a nice day!