The thumbs-down symbol to register dislike of something on Facebook has long been a wish expressed by quite a few people.
That wish has come to fruition, sort of – there now is a dislike button but only as an add-on to Facebook Messenger, the social network's text-chat service.
The fact that so many people talk about needing a method with which they can publicly voice their dislike of something in one click or tap illustrates one of the love-hate dilemmas that characterise what so many Facebook users think and say about Facebook.
Indeed, as one of the most popular online places for conversation, chat, gossip, you name it, Facebook itself is constantly the subject of much conversation.
How many users (1.19 billion 'monthly actives' at the last count), where they are (everywhere), what gender (mostly women, it seems), etc – all topics for much analysis, commentary and opinion.
And in the all-important area of Facebook demographics – something marketers and advertisers rely on in defining their audiences – all doesn't seem to be well, with recent research suggesting that teenagers are deserting Facebook in droves because their parents are signing up in droves.
At least, teenagers in the UK according to research published last week.
In a study funded by the European Union, the Department of Anthropology at University College London is conducting ethnographic research in seven European countries to find out what teens think of Facebook. They just posted initial findings from their research in the UK.
[…] What we've learned from working with 16-18 year olds in the UK is that Facebook is not just on the slide, it is basically dead and buried. Mostly they feel embarrassed even to be associated with it. Where once parents worried about their children joining Facebook, the children now say it is their family that insists they stay there to post about their lives. Parents have worked out how to use the site and see it as a way for the family to remain connected. In response, the young are moving on to cooler things. Instead, four new contenders for the crown have emerged: Twitter, Instagram, Snapchat and WhatsApp.
UCL's UK findings have prompted much commentary and opinion across the media landscape, social and mainstream, nearly all of it basically saying the same thing: Facebook is not just on the slide, it's dead and buried if a core demographic is moving on.
Wired magazine, on the other hand, has an intriguing and disagreeing view:
[…] all that really matters to [Facebook] is what happens after teens go off to college and enter "the real world." How will they stay in touch with old friends and connect with new friends as they enter the crucial 18-to-25-year-old demographic in which lifestyle and purchasing habits are formed?

For the most part, this older demographic doesn't turn to tools like Snapchat or Instagram to maintain long-term relationships. Those tools are great for conversing with your immediate social circle, especially when you still live with your parents and have to keep stuff on the down-low. But they're not replacements for a comprehensive social tool you can tailor to all sorts of needs.
It's a compelling assessment, one that will be part of a discussion in the next episode (736) of the FIR podcast, along with some views on the implications for business, that my co-host Shel Holtz and I will be recording later on Monday.
From the perspective of a Facebook user, I wonder what difference any of this will really make in the immediate-to-short term.
If you're a teenager, well, I guess you'll be moving on. Maybe that will be welcomed by users in older age groups. Boomers, for instance – that's my demographic – who used to make up a huge percentage of Facebook users, driving its growth some years ago. Or maybe they've moved on to LinkedIn – the business network does seem to be evolving into a Facebook-like media business.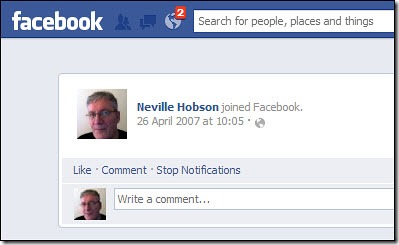 A lot of people have a love/hate relationship with Facebook. I'm one of those. Even though I signed up for Facebook in April 2007, it's the social networking site on which I'm least active, preferring Twitter and Google+.
In 2010, I toyed with the idea of quitting Facebook altogether, eventually deciding not to. It's something my social networking friend Paul Sutton is currently mulling over on Facebook, and one I increasing see more and more people asking themselves, thinking out loud.
Looking back, I think staying on Facebook was the best decision for me: there are people there who I enjoy interacting with and who aren't in other places. So I'm willing to 'meet' them on Facebook from time to time. Plus from my business perspective, a great deal of activity of interest to me that companies and brands do is on Facebook; to see it, you need to be a member.
But mostly, Facebook is a remote network for me. I'm not there much; the majority of status updates are auto-posts from blogs, Twitter, Flipboard, Instagram and other services that can automatically post your content to Facebook.
In a similar principal to engaging with people on Facebook who aren't elsewhere, such auto-presence enables my Facebook friends to keep up to speed with what's going on in my (mostly professional) life without having to chat about it or be on Twitter, Google+, etc, if that's not what they prefer.
And that suits a lot of people. It works for me, too.
Related post: