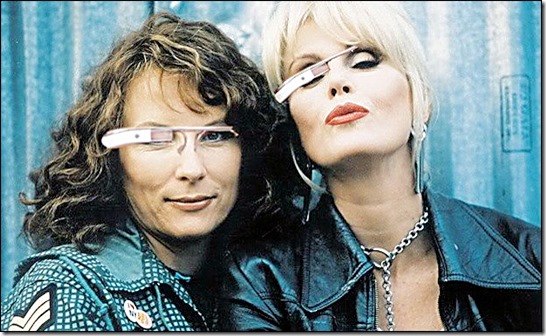 Today, UK mobile operator EE is launching what it describes as "the world's fastest 4G network" in part of London.
The company says that the network – running LTE Advanced technology, capable of reaching 300Mbps speeds – will initially cover London's Tech City, with companies in the area being selected to access it first.
One significant metric EE quotes in its press release is this:
EE predicts data usage will rise by 750% over next three years
That means more content creation, consuming and sharing on the go. It means more desire to do more things that will require persistent connectivity, ie, being connected all the time in real time rather than connecting and disconnecting as you travel, either deliberately or forcefully when the network connection suddenly drops.
And it will require a great deal of bandwidth – what most users see as fast and consistent speeds – especially when it comes to using wearable technologies like Google Glass (currently available only in the United States to early adopters).
Right now, wearable technology sits at the top of the peak of inflated expectations in Gartner's 2013 Hype Cycle for Emerging Technologies, described by Gartner as 'wearable user interfaces' (they are geeks).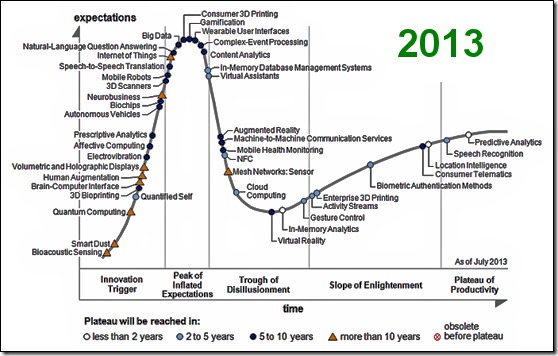 For it to get into the mainstream requires multiple events to converge: connectivity is one, but also availability, affordability, ease of use, fashionability, utility, and undoubtedly a host of other things that will influence people's desires and interest.
Indeed, EE sees this quite clearly:
[…] For consumers, the future of mobile is about connecting more devices, accessing more real-time information, and sharing higher definition images and videos. The emergence of wearable technology, for example, will continue to increase consumer usage of data across multiple connected products. In consumer entertainment, ultra high definition 4K TV is the future, and LTE-A makes it possible to support that on a mobile network. BBC iPlayer streams at 5Mbps, whereas 4K TV will stream at 20Mbps, so a consistently high average speed, enabled by sufficient capacity on the network, is essential.
Think not only wearable technologies from a consumer perspective – there are huge benefits for specific businesses, EE says:
[…] The amount of capacity within the 4G network enables the extension of vital, high-data business applications, such as ERP and SAP, to become cloud-based, offering enterprises increased efficiency and flexibility. Financial institutions in particular – often reliant upon transferring large volumes of data – can benefit enormously from this flexibility. Increased bandwidth across the network also enables a new approach to outside broadcast for media companies, as a small number of 4G SIMs can replace an entire satellite truck and the rental of a satellite connection.
So many foundations are being laid that will add to the elements that need to converge – aligning the planets, as it were – to become a tipping point that enables people to do the things they want to do, whether for business or for pleasure.
In the case of wearable tech, that means how fast it can scoot out of Gartner's peak of inflated expectations, past the trough of disillusionment and onto the slope of enlightenment; and, ultimately, out to the plateau of productivity.
That latter destination, Gartner says, is at least five years away and could be as many as ten.
The way things and behaviours in context move and converge ever quicker – just listen to Shel Israel and Robert Scoble – I'd say much nearer five years than ten.
(Photoshopped pic of Patsy and Edina via Engadget)
Related posts: