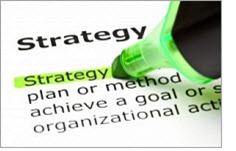 It all starts with monitoring and listening, I'm sure you heard that before. But what should we monitor exactly? Why is it so important and how can we do it?
In this episode, I answer these questions by sharing with you a specific methodology and some practical tips that you can start to experiment with right away in your external and internal monitoring.
Here you can find the accurate description of what's discussed in this episode. If you feel a bit lost, if you are new to this, or if the topics seem to be too complicated, don't worry. You can take your time and listen to the show while you follow this post that I have already prepared for you.
This will also save you time because you don't need to take notes or write down everything I say in each episode: I already did it for you.
Listen Now:
Get this podcast:
About Your Host
Andrea Vascellari is an award-winning digital marketing consultant and keynote speaker in the online communications industry.
With over 10 years of professional experience and a deep understanding of marketing and communications, including public and media relations, Andrea helps his clients integrate new technologies and social media communication into their organizations by building dynamic relationships with shareholders and other key audiences.
Connect with Andrea on Twitter: @vascellari.
Share your comments or questions about this podcast, or suggestions for future podcasts, in the online FIR Podcast Community on Google+.
You can also send us instant voicemail via SpeakPipe, right from the FIR website. Or, call the Comment Line at +1 415 895 2971 (North America), +44 20 3239 9082 (Europe), or Skype: fircomments. You can tweet us: @FIRpodcast. And you can email us at fircomments@gmail.com. If you wish, you can email your comments, questions and suggestions as MP3 file attachments (max. 3 minutes / 5Mb attachment, please!). We'll be happy to see how we can include your audio contribution in a show.
To receive all For Immediate Release podcasts including the weekly Hobson and Holtz Report, subscribe to the full RSS feed.
FIR On Strategy with Andrea Vascellari is brought to you with Lawrence Ragan Communications, serving communicators worldwide for 35 years. Information: www.ragan.com.
(Cross-posted from For Immediate Release, Shel's and my podcast blog.)