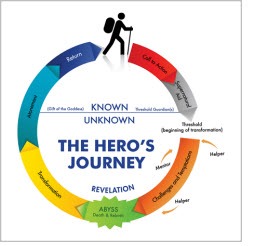 On July 12, 2013, Brian Solis spoke at a B2B Huddle event in London. Brian is widely regarded as one of the most credible and compelling speakers on topics and themes related to business disruption, transformation, and change.
He's the author of three best-selling business books and co-author of two others. His latest book – What's The Future of Business? – was published in March.
The sponsor of this event was Dell, who provided every participant with a free copy of Brian's latest book; and Microsoft, who hosted the event.
In this podcast, you'll hear Brian's keynote speech (and the question-and-answer session that followed) in which he takes us on a journey that explores the future of business taking in perspectives on 'digital Darwinism' and the rise of the connected consumer, and with a vibrant message throughout on the need for vision and courage to enable and manage change.
Listen Now:
Get this podcast:
About the Speaker
Brian Solis is globally recognised as one of the most prominent thought leaders in new media. A digital analyst, sociologist and futurist, Brian has studied and influenced the effects of emerging technology on business, marketing, and culture. He is a principal at Altimeter Group, a research firm in Silicon Valley focused on disruptive technology.
He is the author of What's The Future of Business?, the best-selling business book published in March 2013; his previous works include Engage! and The End of Business As Usual. His blog, BrianSolis.com, is among the world's leading business strategy and marketing resources.
Connect with Brian on Twitter: @briansolis.
Share your comments or questions about this podcast, or suggestions for future podcasts, in the online FIR Podcast Community on Google+.
You can also send us instant voicemail via SpeakPipe, right from the FIR website. Or, call the Comment Line at +1 415 895 2971 (North America), +44 20 3239 9082 (Europe), or Skype: fircomments. You can tweet us: @FIRpodcast. And you can email us at fircomments@gmail.com. If you wish, you can email your comments, questions and suggestions as MP3 file attachments (max. 3 minutes / 5Mb attachment, please!). We'll be happy to see how we can include your audio contribution in a show.
To receive all For Immediate Release podcasts including the weekly Hobson and Holtz Report, subscribe to the full RSS feed.
This FIR Speakers and Speeches podcast is brought to you with Lawrence Ragan Communications, serving communicators worldwide for 35 years. Information: www.ragan.com.
Intro music clip from Accelerated Ideas and used with permission.
(Cross-posted from For Immediate Release, Shel's and my podcast blog.)