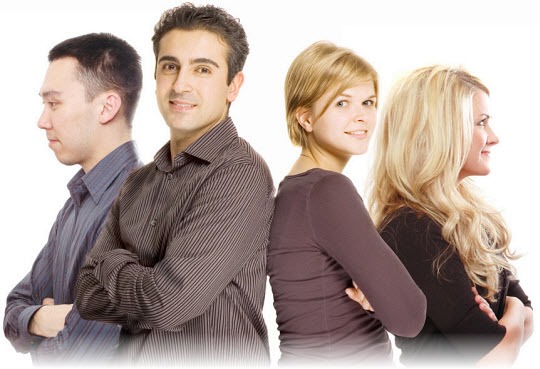 One of the characteristics of the contemporary communications landscape is how it's constantly changing.
Predicting how advertising, marketing, public relations and the broad business communications spectrum will evolve and what it all may look like over the next decade requires vision and a clear line of sight on what you want to see.
That's precisely what some university graduates have done, as illustrated in a report published today by the MediaSchool Group.
Titled "The Next Generation of Marcoms," the report is the result of a survey of more than 2,000 students in the UK, France, Spain and Belgium aged between 20 and 25 studying advertising, marketing communications, design, PR and events.
Headline metrics:
Over 80% think stand-alone social media and digital marketing agencies will disappear within ten years "as the channel becomes a discipline for all marketers."
70% believe the marketing landscape will be 'dominated' by content marketing and 'PR Thinking.
Facebook is the overwhelming choice as the 'most important' social media tool a brand can use to communicate to this generation.
This generation is critical of the marketing communications industry for enjoying 'unfair subsidy' via unpaid internships and 'not doing enough' on sustainability.
86% want to work for agencies that are as much about the creation of social good as about creating profit for brands.
There are laudable sentiments expressed in much of the opinions, characteristic of the youthful aspirations of those surveyed (remember: we, too, were 20-25 once).
Some of them might raise an eyebrow or two among more seasoned practitioners.
The disappearance of specialty digital/social agencies, for instance. While the practice of tactical social media use may well become another element of practicing the communication craft, as it were, I'd argue that they won't disappear entirely. Some skills may make sense bringing in from outside, rather than developing them yourself, on an as-needed basis.
I'd say such virtual skills acquisition fits with evolving behaviours and practices in collaboration and virtual team-building where communities are formed that transcend or push through traditional organization demarcations and barriers.
Facebook as the most important social tool for communicating ten years from now? Doubtful when the whole social web and behaviours are evolving so rapidly. I wonder if Facebook will still be here in three-to-five years, never mind ten. Or still in its current form.
Here's a selection of more metrics that caught my eye:
Only 40% agreed with a recent statement by Sir Martin Sorrell that Twitter was not an advertising medium.
81% either agreed or strongly agreed that content marketing where brands become publishers and creators of their own content would be essential part of their job in 10 years.
68% disagreed or strongly disagreed that TV advertising would be 'irrelevant' in 10 years time.
70% said that in 10 years, advertising's job would be mostly to 'entertain' and not to 'sell.'
64% thought that in 10 years time the agency they worked for would pay them the same salary as a member of the opposite sex.
78% believed the marcoms industry enjoys an unfair subsidy provided by this generation – more than any generation before.
26% of students had worked unpaid for more than three months.
5% had worked unpaid for six months.
45% worked unpaid for 2 months.
70% thought that marcoms agencies were not doing enough to create a sustainable world.
86% said the agency they want to work for would have to be as much about the creation of social good as about creating profit for brands.
The most admired PR agency was Ogilvy PR (31%) followed by Edelman (15%) and Hill & Knowlton (13%).
Of particular note are the startling percentages relating to unpaid intern work, suggesting this still is a troubling issue that the communications business in Europe must address and quickly.
I can't find a link to the published survey report anywhere online; maybe the MediaSchool Group will post that soon, and I'll update this post if I see it. (I received the survey information on May 17 in an embargoed press release; I agreed to respect that embargo.) [May 22:] the report (PDF) is now available online.