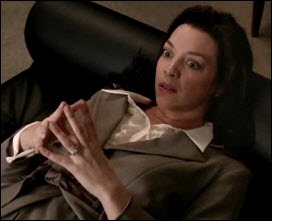 Intelligent humour that doesn't patronize and isn't condescending – it just makes you laugh – surely must be a Holy Grail for marketers when designing their campaigns.
If something makes you laugh, particularly because you can identify in some way with the situation portrayed, you're more likely to remember what made you laugh; and, from a brand marketing perspective, you're more likely to talk about it, share your comments online and tell your friends.
If it's a video, you have a good chance of establishing some of the essential conditions in and from which that intangible known as 'viral' develops.
Thoughts I pondered as I viewed two new videos from software maker Adobe in its on-going 'Metrics not Myths' digital marketing campaign in support of its Adobe Marketing Cloud solutions launched last October.
The campaign seeks to portray Adobe's product – an integrated set of analytics, social, advertising, targeting, and web experience management solutions – as valuable tools for marketers via a humorous approach in debunking common misconceptions that marketers are disconnected from business results.
1. The fortune teller
2. On the analyst's couch
What do you think – funny or not? Likely to work for Adobe? Take this quick instant poll and then view the results for a totally unscientific snapshot view on what people think. If you prefer to add your own response rather than choose a pre-selection, please do:
[polldaddy poll="7099933″]
[This post is part of an experiment in brand story-telling.]
Related post: