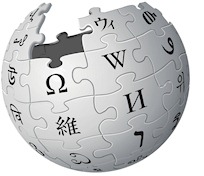 The Science Museum in London is a fascinating place. I spent quite a bit of time there yesterday – and have some pics to show for it – in my first visit in twenty years.
It never ceases to amaze me that such an astounding place of learning, wonderment and inspiration is free, as in, it doesn't cost you money to go in. You can contribute through donation, if you so wish, but you have no direct obligation.
A fitting place, then, for a meeting of an organization that offers something that mirrors many if not all of those values. I'm talking about Wikipedia, the online encyclopaedia and probably the most visible and well-known product from the Wikimedia Foundation, a US-based non-profit organization.
The meeting was the 2012 annual conference of Wikimedia UK, the Wikimedia chapter covering the UK. Together with Philip Sheldrake, I was there as an invited guest where both of us presented some thoughts on how Wikipedia and public relations could work together to achieve some common objectives.
Philip and I spent an afternoon in the company of some 60 or more Wikipedians to talk about Wikipedia and PR. If you're in the PR profession or you're a Wikipedian, you'll undoubtedly know of the barriers between two communities that, over some years, have prevented those communities from seeing the commonality of much purpose both really have.
While I recognize that some of those barriers are significant, and require hard work to bring them down, we didn't want to talk about historical issues – indeed, we checked all the historical baggage at the door – and talked instead about what we'd like to see happening next, looking ahead to actually working together for the benefit of both communities.
We had a simple PowerPoint deck to help us stay focused and convey some clarity to the messages we brought – view it here (or, if you don't see it embedded below, at Slideshare).
A significant part of our short session – the agenda gave us 15 minutes but in reality we had about 8 due to the inevitable time overruns that you tend to find at any conference – was in presenting extracts from the CIPR's draft Best Practice Guidelines for Wikipedia, a new document in preparation by the CIPR's Social Media Panel that will be a cornerstone of plans to be developed for education and awareness-raising among CIPR's membership about Wikipedia, PR's relationship with it and best-practice approaches to engaging with the community to address content creation and editing.
Next week, the draft document will be posted on a Wikimedia page for everyone in the community to add their comments and opinions about the draft if they wish to. After that, the CIPR's goal is to publish the draft as "version 1.0" in June.
Frankly, I think Philip and I getting together with a group of Wikipedians in this way is a pretty big deal (and we continued the conversation in the pub afterwards).
As I mentioned earlier, there's hard work ahead to bring down barriers. But yesterday, we really did want to make the most of our time to look forward, and we shared our thinking on this topic with our three "we believe" statements:
We believe PR and Wikipedia have much in common regarding what each of us looks to achieve
We believe there are significant and measureable mutual benefits in working together
We believe that working together is an effective way for both communities to achieve their goals
There are many people, Wikipedians and PRs alike, who deserve recognition for what happened yesterday. The time will come for that – some of the names are mentioned in the last slide in our PowerPoint deck.
Big changes happen with small steps. Building trust and understanding is a big part of that.
[Later:] Thinking that one of the best ways to build trust is to be part of a community, I applied to join Wikimedia UK. It's just £5 for annual membership. A small price to pay.
Related posts: