As a podcaster, I listen to quite a few other communication-related business podcasts. Finding good ones (always a rather subjective term) isn't easy, though.
I've previously lamented the lack of really compelling business audio other than radio that I can listen to in the car or at my desk or when walking around the supermarket. In the UK, there's plenty of choice for comedy, music and mainstream-produced business content but not so much the personal, informal and friendly niche content from people like, well, Shel and me.
As I hear similar thinking from quite a few people I know, I'm here to offer you a solution to the dilemma, one that stares me in the face every time I write the show notes for the For Immediate Release podcasts that Shel and I present – our recommended listening chart of other podcasts, that appears in the sidebar on our podcast blog.
In this post, I've made a list of compelling listening that I'm sure you'll enjoy if you haven't discovered them yet. Follow the link to each website to listen, where you'll also find links to subscribe via RSS and iTunes.
In alphabetical order, here we go…
IABC Cafe2Go. The official podcast from the International Association of Business Communicators, it features Conversations with CEOs, CW Radio and updates on IABC's programmes and initiatives as well as discussion of current issues and trends in communication. Cafe2Go also features frequent interviews with business leaders that are produced mainly by Shel or me as part of our volunteerism activities (we're both long-time active IABC members). Cafe2Go is worth a listen whether you're an IABC member or not.
Inside PR. A weekly social media and public relations podcast hosted by a trio of communicators in the US and Canada: Gini Dietrich, Joseph Thornley and Martin Waxman. Each week, the three industry veterans take a look at the state of the PR industry, explore topical and provocative issues, discuss listener comments, and even interview an interesting guest or two.
Jaffe Juice. How to describe this iconoclastic podcast from Joseph Jaffe? Let the blog's words tell the story: "Welcome to the reincarnated and reinvigorated Jaffe Juice. What was once a weekly op-ed column is now an unshackled, uncensored and uninhibited dialogue on the subjects of new marketing, advertising and creativity."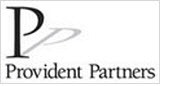 Marketing Edge from Provident Partners. One of the longest-running marketing and public relations podcasts. Host Albert Maruggi in the US "weaves his 25 years of marketing and PR experience across business, technology and national public affairs in interviews with newsmakers, authors and business leaders."
Marketing Over Coffee. Hosts John Wall and Christopher Penn record the show every business Wednesday at 5:30am Eastern Time at a coffee shop in Natick, Massachusetts, just outside Boston. Each show is about 20 minutes long and is filled with the kinds of marketing tips and tricks that you can only get out of casual conversation outside the office.
Media Bullseye Radio. Led by our friends Chip Griffin and Jen Zingsheim at CustomScoop in Concord, New Hampshire, Media Bullseye Radio explores the changing communications landscape for marketing, media, and public relations professionals.
Social Pros Podcast. The newest kid on the podcasting block from social media and content strategist Jay Baer in the US. Now on its 6th weekly episode, Social Pros "shines the spotlight on social media practitioners, people doing the real work for real companies."

On the Record Online. Presented by our friend and digital marketing consultant, entrepreneur and author Eric Schwartzman in Los Angeles since April 2005 (just three months after Shel and I kicked off with FIR), OTRO offers a compelling perspective and insights on how technology is changing the way organizations communicate, and the way people consume media and information.
PR and Other Deadly Sins. From Canadians Mark Blevis, a digital public affairs strategist, and communicator (and FIR Book Reviews editor) Bob LeDrew, "both seasoned communicators (which does NOT mean they've been rolled in celery salt), PR and Other Deadly Sins will be the record of sometimes thoughtful, sometimes irreverent, but hopefully always worthwhile bull sessions about PR, social media, communications, and the sweet spot where they all intersect."
PR Week Podcasts. From PR Week magazine in the US, The PR Week podcasts are presented by US Editor-in-Chief Steve Barrett and guests, discussing topical PR and related issues and news. (Unfortunately, access to the the website show notes is behind a subscriber login paywall, but you can get the shows themselves on free subscription via iTunes.)
Six Pixels of Separation – The Podcast. With one of the most well-known and -regarded business podcasts, Mitch Joel – the "Rock Star of Digital Marketing" and "one of North America's leading digital visionaries," according to Marketing Magazine in the US – offers discussion, commentary, opinion and genuine insight at the intersection of digital marketing and personal branding.
Steve Lubetkin's Podcasts. A wide-ranging menu of content, much directly related to communication, are the podcast staples for clients of Steve Lubetkin's consulting firm, a producer of audio, video, and multimedia content for broadcast over the internet as podcasts, vidcasts, video and audio news features, screencasts and other formats. Unmissable content: you'll find something of value here.
Trafcom News Podcast. A big favourite of mine from Canadian communicator Donna Papacosta (who also adds her voice to FIR each week). Donna describes Trafcom News as "interviews and discussions about topics that are important to people in the business of communicating. It might be writing, speaking, marketing, social media or something interesting in the news."
Voices of Public Relations. Podcasts every few months from the Public Relations Society of America that offer insight into topical issues including PRSA webinar audio, conference specials and more. "Join the public relations conversation," says the PRSA, "and get expert insight from across the industry."
In addition, there are two others that you might want to check although no new episodes of their podcasts have been published this year so far:
Online PR Podcast. Pete Codella and Mark Polson "delve into the world of digital public relations, marketing and advertising, with a special focus on website development and search placement. Call it social media, new media, digital media or just plain old media, it's all the rage." (Latest episode on the website is from October 2011.)
Quiet News Day. A weekly podcast that "offers insight into PR, journalism, and social media." Produced in Edinburgh, Scotland, by Scott Douglas and Shaun Milne, the pair discuss the changing nature of communications in Scotland and elsewhere in the UK, as well as relevant news on social media from around the world. (Latest episode on the website is from November 2011.)
I hope you enjoy your listening experience with all of these as I have over the years.
Any others focused, broadly, on the intersection of business / communication / technology that you'd recommend?