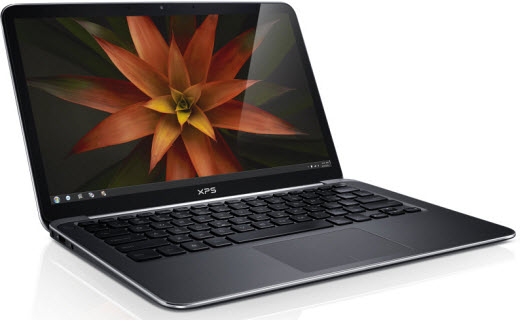 Among the many announcements out of the Consumer Electronics Show this week is Dell's new XPS 13 Ultrabook.
Dell joins other manufacturers in the embryonic ultrabook segment late to the party, some say. Even if true, does it matter if you have something really different like Smart Connect functionality? That looks pretty cool, according to PC Magazine:
[…] It periodically wakes during sleep and, if a known Wi-Fi network is available, updates your email, calendar, and other information so new content is waiting for you when you resume work. It's also location-aware, so gadgets such as weather and restaurant listings are updated if you change cities.
Or maybe it's on a more emotional level as I suggested in an impromptu chat in Google+ with Dell's +Susan Beebe:
It helps in the differentiation from competitors when such differentiation is focused on emotional elements like form factor, aesthetic appeal and usability. Which all blends into a wow! factor :)
Agree?
Reshared post from +Susan Beebe
Embedded Link
Dell Ultrabook Features Backlit Keyboard, Smart Connect
Dell joins the 13.3-inch ultrabook category with an aluminum and carbon-fiber flyweight starting at $999.
Google+: View post on Google+
Post imported by Google+Blog. Created By Daniel Treadwell.