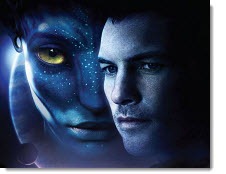 Virtual aliens lined up to recruit graduates, says the Telegraph's City Diary yesterday.
Beancounters at KPMG are planning to attract graduates using 3D, Avatar-like beings. The online system is designed to appeal to the "Facebook/YouTube generation."

[…] The digital alien will guide applicants through a series of real-work scenarios and tests, and the top firm said: "Students need to be sure they are joining the right company."
Behind the tongue-in-cheek Telegraph commentary is a serious point that professional services giant KPMG recognizes: in today's business marketplace, you need to be where your customers are and engage with them where you find them – on their terms – using methods that are likely to appeal to those customers and that encourage engagement by them.
The same applies to the highly-competitive business of graduate recruiting as KPMG clearly sees.
Related posts: