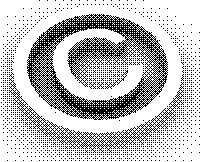 Yesterday, the Court of Appeal in London ruled in favour of the Newspaper Licensing Agency (NLA) in a long-running legal battle over licensing of links to content published in the mainstream media.
The latest ruling upheld an earlier court decision that anyone copying and supplying UK newspaper web content, or links to that content, to others for a fee (including monitoring or press clippings agencies and PR agencies, and from those agencies to their clients) must acquire a license from the NLA, a body that's owned by the mainstream media.
Championing resistance to what some see as a tax or as an unreasonable method of revenue-generation by an ailing print-media industry is SaaS company Meltwater and the Public Relations Consultants Association  (PRCA).
Both sides of the argument make powerful cases. The NLA's, for instance, by its Director, David Pugh:
The Court of Appeal has today unequivocally confirmed the ruling of the High Court that online newspapers are copyright protected. It has given a clear declaration that most (if not all) businesses subscribing to a media monitoring service that contains content from online newspapers require a licence. We welcome this ruling and the clarity it provides for publishers, media monitoring agencies and their clients.
On the other hand, Meltwater CEO Jorn Lyseggen sees an entirely different picture:
The ability to browse the Internet without fear of infringing copyright is a fundamental Internet principle. Society is not served by this ruling and it would be absurd if interpretation of the law should clash so fundamentally with how millions of people use the internet every day.
PRCA Chief Executive Francis Ingham's view is that yesterday's ruling shows that UK copyright law is incompatible with digital media. He is confident of overturning the verdict, a point he makes in this video commentary about the case that the PRCA published yesterday:
(If you don't see the video embedded above, view it at the PRCA website.)
Both Meltwater and the PRCA vow to continue fighting the NLA, and believe their appeals will ultimately prevail in overturning the NLA's current right to levy fees. In the meantime, it looks as though PR firms will now have to pay extra for receiving news alerts about the clients companies they work for (the NLA had delayed collection of fees until their case received the legal validity they sought).
Clearly, yesterday's legal verdict is far from the end of this matter. According to Jorn Lyseggen, the Copyright Tribunal is scheduled to rule in September on the fairness of the NLA's licensing scheme. He says he's confident that the Tribunal will rule the NLA licensing scheme is "over-reaching and unreasonable."
For now, though, it's advantage NLA.
Related posts: