WeFeedback is a social media initiative of the United Nations World Food Programme (WFP), the world's largest humanitarian organization. Each year, WFP brings food to millions of people so they can move on with their lives, receive an education, find employment and create a better life for their families.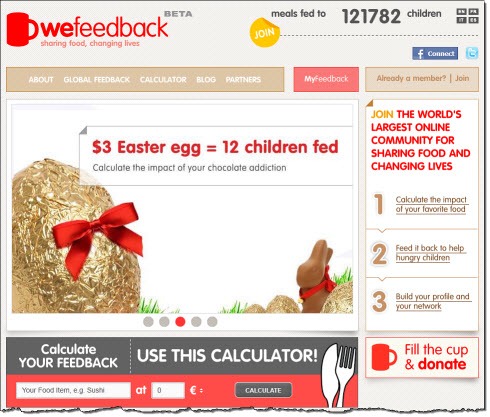 In this FIR Interview, Philip Young, Senior Lecturer in Public Relations at the University of Sunderland, talks with Sean Duffy, founder of The Duffy Agency, about the WeFeedback social media programme.
The conversation sets the scene for charitable giving by describing the overall programme, adding a simple analysis of what tends to motivate us to contribute money to charitable appeals. It explores the scope and scale of online donation mechanisms as key elements in creating a "guilt-free zone" for donating and the range of social media tactics employed.
Sean Duffy explains the difference between inbound and outbound marketing, talks about ways in which imaginative organizations can become involved to enhance their brand values, and outlines the vision for developing WeFeedback into a broader global community.
Get this podcast:
About our Conversation Partners
Philip Young is a Senior Lecturer in Public Relations at the University of Sunderland and co-author, with David Phillips, of Online Public Relations 2nd edition. He blogs at Mediations.
Philip is also a lead researcher for the EuroBlog project of the European Public Relations Education and Research Association (Euprera) which acts as a focus for practical and scholarly research, most notably expressed by papers presented at symposia. Initiatives include the annual Social Media Awards which ran for the first time in Ghent, Belgium, in 2010.
Connect with Philip on Twitter: @mediations.
Sean Duffy is founder of The Duffy Agency and Duffy Consult, and is focused on helping CEOs build strong brands across borders. He has 25 years' experience working with advertising and brand strategy in Boston, San Francisco, Stockholm and Copenhagen.
Sean began his career in the US as a copywriter with BBDO in Boston and later as creative Director for Knight Advertising in San Francisco. In 1991 Sean moved to Stockholm to work as Creative Director at Sweden's largest ad agency, Lowe Brindfors. After 10 years with Lowe, Sean started The Duffy Agency in 2001 and Duffy Consult in 2004.
A frequent speaker on strategic marketing and brand development, Sean draws on his experience working with dozens of global brands including Ikea, Saab, Volvo, Absolut, Sony Ericsson, InWear/Matinique, Q-Med, Gambro, Pfizer and GSK.
Sean co-chairs the European Chapter of the Trans-world Advertising Agency Network (www.TAAN.org). Based in Malmö, Sweden, Sean splits his time between Sweden and the States.
Connect with Sean on Twitter: @BrandRanter.

Share your comments or questions about this podcast, or suggestions for future interviews, in the FIR FriendFeed Room. You can also email us at fircomments@gmail.com; call the Comment Line at +1 206 222 2803 (North America), +44 20 8133 9844 (Europe), or Skype: fircomments; comment at Twitter: twitter.com/FIR. You can email your comments, questions and suggestions as MP3 file attachments, if you wish (max. 3 minutes / 5Mb attachment, please!). We'll be happy to see how we can include your audio contribution in a show.
To receive all For Immediate Release podcasts including the weekly Hobson & Holtz Report, subscribe to the full RSS feed.
This FIR Interview is brought to you with Lawrence Ragan Communications, serving communicators worldwide for 35 years. Information: www.ragan.com.
Podsafe music – On A Podcast Instrumental Mix (MP3, 5Mb) by Cruisebox.
(Cross-posted from For Immediate Release, Shel's and my podcast blog.)