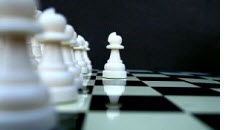 I've been reading a feature in the FT about what it takes to be a leader, which reviews a book called 1000 CEOs published in the UK last month.
Very timely as this was a discussion topic with a good friend just a few days ago.
My point to her was, first, it depends; and, second, it takes all types of individual to be a leader: there is no single answer. We both clearly agreed on that.
And that's basically what 1000 CEOs' writer, Andrew Davidson, says according to FT reviewer (and former FT editor), Geoffrey Owen.
[…] What is pleasing about the anthology is the extraordinary variety of personalities, backgrounds and decisions that seem to be compatible with managerial success. No doubt it helps to be visionary, creative and entrepreneurial like Steve Jobs at Apple, but should one also try to be perfectionist (Mark Zuckerberg of Facebook), or combative (Larry Ellison of Oracle), or inspirational and courageous (James McNerney of Boeing)? Is it better to be affable, self-deprecating and relaxed (Jeff Immelt of General Electric), or a hard-hitting, ruthless workaholic (Jamie Dimon of JPMorgan Chase)?

[…] The clearest lesson from the book is that there is no general lesson. It takes all sorts of personalities, and all sorts of career paths, to get to the top. For someone starting out, that must be a source of encouragement.
I'd say it's a source of encouragement wherever you are in your career as 'get to the top' means many different things to different people.