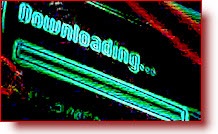 News today that the government is pledging to combat internet piracy in the UK with a series of new measures, including £50,000 fines for those found guilty of illegal file-sharing.
The Guardian says that the move is being pushed through by Lord Mandelson, the business secretary, in a bid to deter the estimated seven million people who illegally share films, music and games online in the UK.
[…] It has been reported that the new measures, which include severing the internet connection of anyone suspected of illegal filesharing, came after Mandelson dined with record and film executive David Geffen earlier this month. A spokesperson for the Department of Business denied that Geffen, a vocal critic of internet piracy, had influenced the proposals […]
Call me cynical but Geffen represents an entire global industry whose interests would be served very nicely indeed by actions such as the government is proposing; undoubtedly no harm was done to those interests in the purely-casual-of-course conversation(s) he and Mandelson would have had.
You can read the governments intent in a PDF file you can download from the Consultation on Legislation to Address Illicit P2P File-Sharing page on the Department's website. This was published in June.
Among the many reports, commentaries and opinions I've seen out there about today's announcement , the most thought-provoking comes from Tom Watson, the MP and former Cabinet Office Minister, who proposes a course of action that seems to be to be quite novel.
Let's openly ask citizens for their opinions!
[…] Instead of consulting on the best way to criminalise 6 million UK citizens, wouldn't it be better if civil servants in the Department for Business spent its time asking these questions? Then we might have more chance of coming up with interventions that will nurture 21st century creative talent in the UK, and not just restore 20th century incumbents to their position of power.
Leaving a comment on Watson's post is one way to say what you think: there are some great opinions there already.
Another way is to tell the government by sending in your views after you've read that PDF I mentioned earlier.
It's not the clearest of texts to help you quickly grasp the issues, though. Luckily, there's a wiki that can help you.
[…] These official documents are often complicated, which means only large companies and organisations tend to respond – the public's views can easily be ignored.

To make it easier for all of us to respond, this webpage lists all the questions the government is consulting on and, where relevant, gives some suggested responses setting out some concerns about the proposals.

If you agree with the suggested responses, please feel free to copy them and send your responses to the officials who are dealing with them.
A final word from MP Watson:
[…] We're at a stage where attempts to bring all-you-can-eat digital services to music fans might just be about to pay off. Civil servants might better serve the nation if they were to establish what conditions drive these Internet success stories.
If you do want to add your voice to this issue, act soon – the closing date for responses to the government's consultation doc is September 15.
[Image from The Guardian and tweaked in PSP X2 to give it a glowing edges distortion effect .]