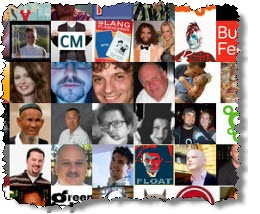 If you're in Reading or anywhere in the wide surrounding area, mark your diary for Friday March 13, 2009 at 10:00am for the inaugural get-together of the Thames Valley Social Media Cafe.
Inspired a great deal by Lloyd Davis and what he started in London with the Social Media Cafe aka the Tuttle Club, TVSMC (or will it become known as the 'Reading Tuttle'?) is a venue/idea/connector for anyone who simply wants to meet up at a convenient and pleasant location in the heart of the Thames Valley.
Quite a few people have been in parallel thinking about setting up something in Reading. When I tweeted some thoughts at the weekend, I discovered that Drew Benvie and Matt Brady were also discussing this idea.
So the ideas have now come to fruition – how much more discussion do you need other than "let's do it"? – and the first TVSMC will take place next week at Workhouse Coffee on the Oxford Road in Reading. This place comes highly recommended by Drew (and has a good review). No wifi, though, so I guess we'll all have to talk to each other. :)
Thanks to Benjamin Ellis for setting up the the wiki. Signing up is easy.
Looking forward to it!
(Note: the image above of a compilations of public Twitter avatars is illustrative only and doesn't suggest that anyone recognizable is planning to be at the TVSMC!)