This is a bit subjective but I like this web advertising concept a lot – the corner page curl to reveal an ad.
When you visit the InformationWeek blogs site, notice the little teaser at the top right of your screen:
When you move your mouse over that curl, it unfolds to reveal this: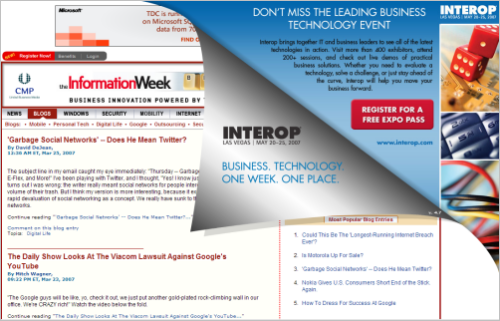 Very nicely created and executed. Far more appealing than the typical popup or floater ad (and I really detest those) that you encounter everywhere.